2000 GREAT MOHICAN GATHERING PHOTO GALLERY ... Part Two

... Into The Gorge
Linville Falls!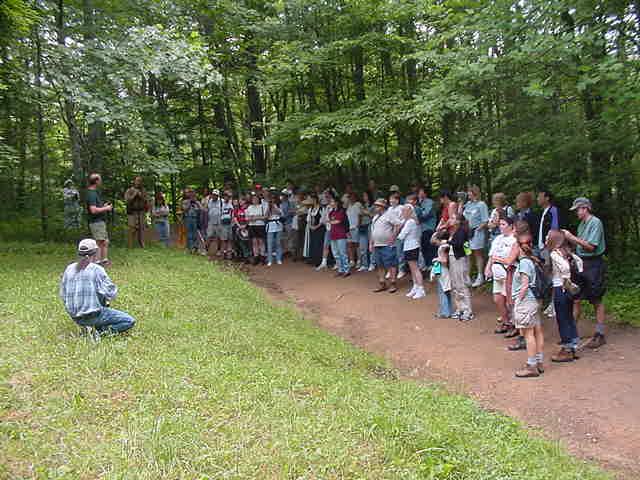 Spinning Yarns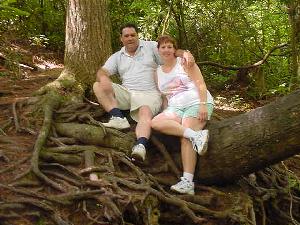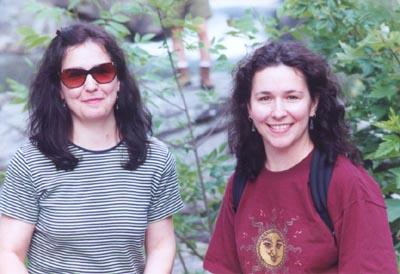 Bill & Betty (Wisconsin) --- Martha & Bertha (Ontario) ... Wait! Maybe it's Bertha & Martha? NO! Martha & ... Well, maybe ...

On the George Road ... Again???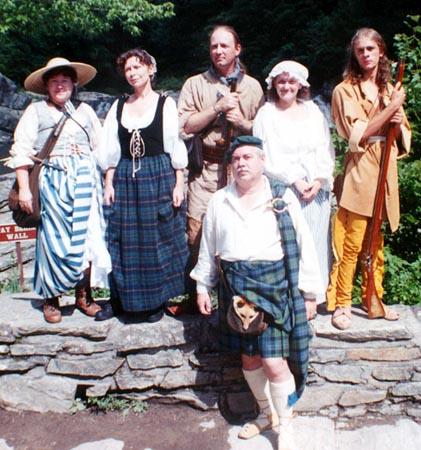 Period Dress!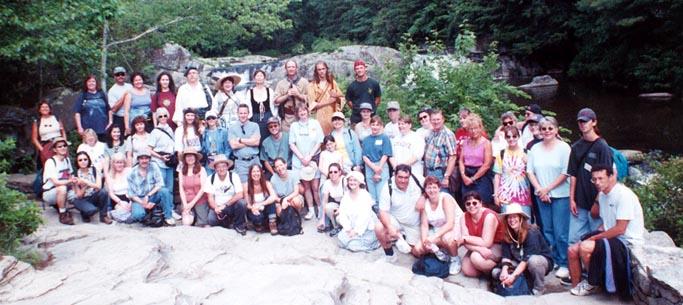 L - R - FRONT: Vince, Debbie Ho, Kate, Rich, Jo T., Mark W., Ayesha, Summer, Melody, Susan, Bill R., Betty, Adele, Ilse
MIDDLE: Dar, Martha, Stephanie, Alma, Penny, Sandy, Jay, Collin, Donna, Ariana, Kathleen, Teri, Jayne, Stan, Karen W., Diana, John H., Nancy, Mary G., Yolanda, Amanda, Dan, Tabitha, Barbara, Chris, Rob
BACK: Cecelia, Connie, Mark Z., Sarah, Bertha, Bill M., Ann, Adrienne, Clabert, Nathan, Eric
I'd like to thank you for the excellent time I had at the Gathering. I don't know when I've had as much fun, or met such a wonderful, varied group of people ... Thank you again for everything, and I look forward to playing a bigger role in next year's (ahem!) Gathering! ... Stephanie M.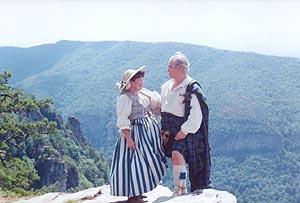 Ann & Bill (Florida) --- Adele (England), Dana (Indiana), & Clabert (Texas)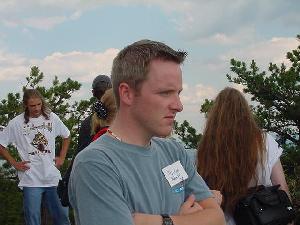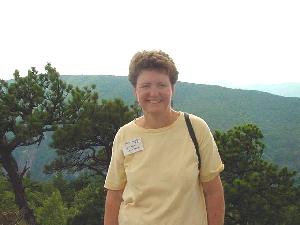 Jay (North Carolina - STILL the Quiet Man) --- Mary B. (California - Still NOT!)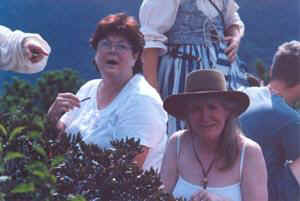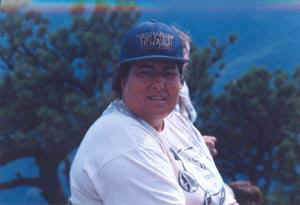 Marcia (Florida) & Kate (Scotland) --- Ros (New Mexico)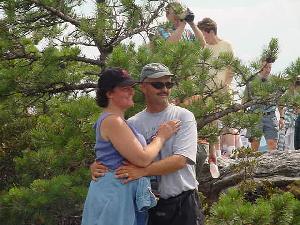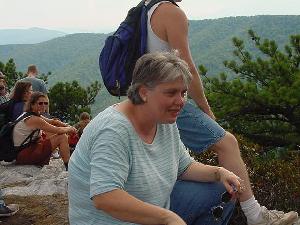 Sarah & Mark (California) --- Barbara (Arkansas)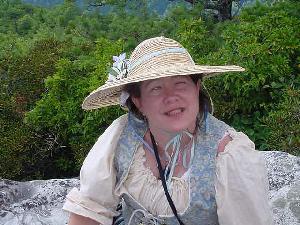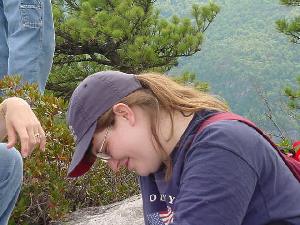 Ann (Florida) --- Tabitha (Arkansas)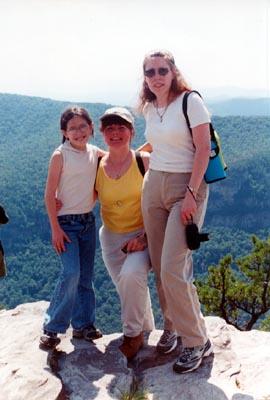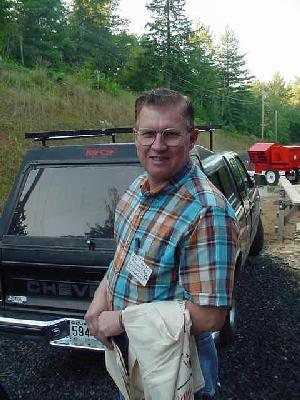 Ariana, Kathleen, & Melody (New Jersey) ---John H. (Georgia)

Thanks, Eric & Sharon, for the use of your photos!
MORE PHOTOS:
IN THE GORGE 1 ... Photos
AT THE BILTMORE ESTATE ... Photos
ON THE CLIFF TRAIL OF CRP ... Photos
AROUND THE TRADING POST ... Photos
THE STORY:
THE 2000 GREAT MOHICAN GATHERING
A SPIRITED GATHERING
THE GATHERING AWARDS 2000

Last Update: 07/09/2000