MohicanLand Musical Musings: The Music of The Last of the Mohicans

Clannad is a family group from Ireland led by the beautiful voice of Máire Brennan (pronounced "Moya") and the creative writing of her brother Ciaran Brennan (pronounced "Keeron"). The other two members of the group are their twin uncles, Noel and Padraig ("Poric") Duggan. For many years, their brother Paul also wrote for and played with them. Music truly runs in this family, as a younger Brennan sister is the famous Enya. Clannad's first album was released in 1973 and since then they have released sixteen more, as well as five collections. Their songs have been in eleven movies, though only LOTM is widely recognized. In the last couple of years, Maire Brennan has recorded two solo albums, and Clannad is preparing a new release called Celtic Collection.

Clannad is famous for their interesting mix of Irish/Celtic style with jazz and new age music. For instance, "I Will Find You" is noted as being of the style "New Age Jazz"! Ciaran Brennan was responsible for writing "I Will Find You" and it appears this was a big hit (perhaps only in part because of the movie). Michael Mann himself found Clannad, being a fan of their music, especially their singing in Gaelic, and according to an interview with Clannad in Dirty Linen, #47 Aug/Sep '93, Mann asked them to record in Gaelic but they felt that wasn't appropriate and opted for the native languages instead.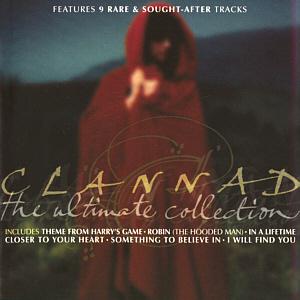 "I Will Find You" is on three of their CDs: Banba, Themes, and Ultimate Collection, all of which can be purchased at Amazon.com via this website. Clannad normally performs in English and Irish Gaelic but in "I Will Find You", they also sang in Mohican and Cherokee.

You can also find out more about Clannad from a website dedicated to Clannad.










On to Daniel Lanois


Back to the beginning of MohicanLand Musical Musings







Copyright �1999 - 2001 by Sarah F. Melcher - ALL RIGHTS RESERVED