2000 GREAT MOHICAN GATHERING PHOTO GALLERY ... Part Five

... Around The Trading Post
(Please Note: Depending on your monitor's size & your resolution settings, TOP may be LEFT & BOTTOM may be RIGHT in the photo captions below!)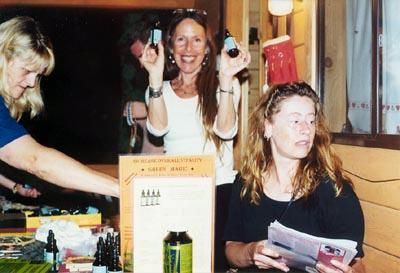 Sharon (North Carolina) looks over the Traders' wares, while Ayesha (California) & Ilse (Holland) peddle!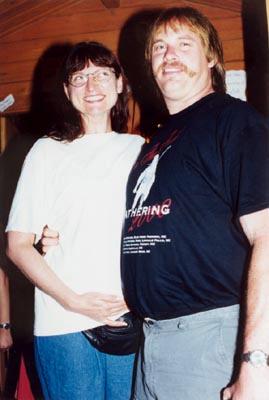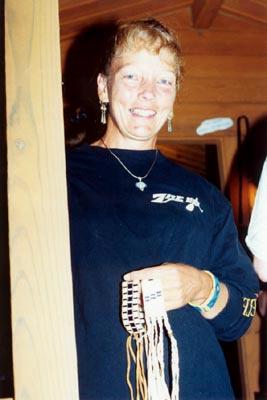 LEFT: Caitlin & Jeff & their yet unborn (Indiana) --- RIGHT: Mary G. (Ontario)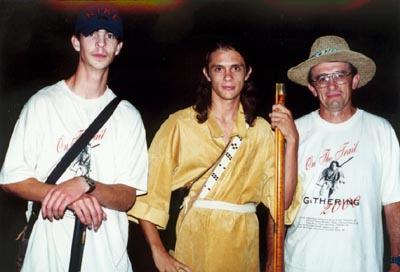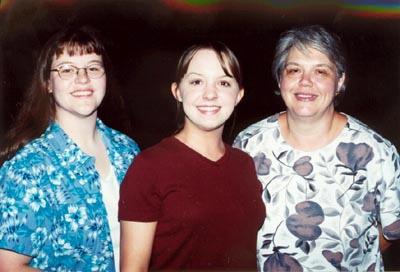 ABOVE:
TOP: Chris, Nathan & Mark W. (New York) --- BOTTOM: Tabitha, Amanda & Barbara (Arkansas)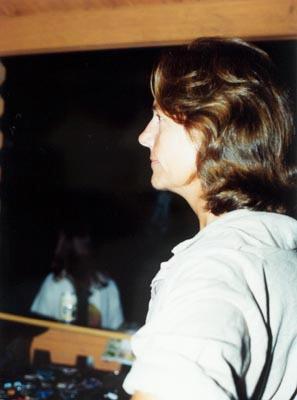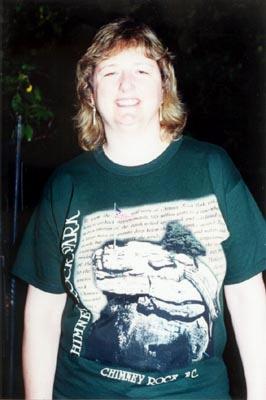 LEFT: Dana (Indiana) --- RIGHT: Donna (Vermont)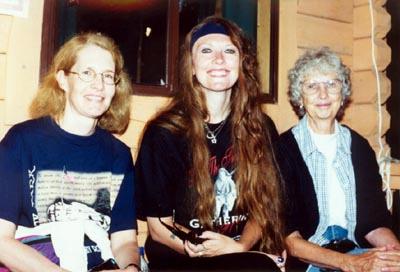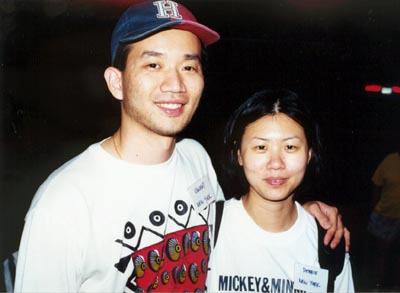 ABOVE:
TOP: Sandy (Massachusetts), Penny & Alma (Colorado) --- BOTTOM: Vince & Debbie (New York)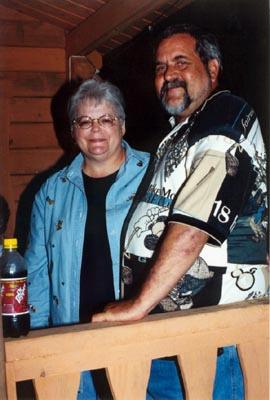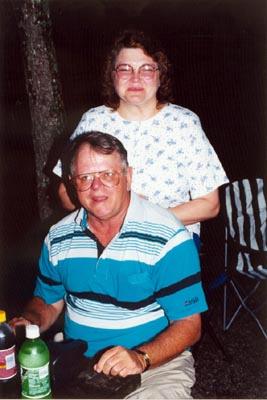 LEFT: Darla & Dave Purcel (Ohio) --- RIGHT: Gwen & Len Shipley (Georgia)
Holy cow!
The Great Mohican Gathering of 2000 had everything -- the birth of a new Federici/Mohicanite; a marriage proposal; invigorating treks in the mountains; spectacular scenery; close encounters with nature; trailblazing through the underbrush; Uncas (and those other people) on the big screen; an auction to benefit Mohicanland's adopted daughter - Ariel; behind-the-scenes glimpses of the filming of LOTM; private tours of movie locations; period re-enactments; amusing anecdotes; quiet time; the rekindling of old friendships and the forging of new friendships ... Sandy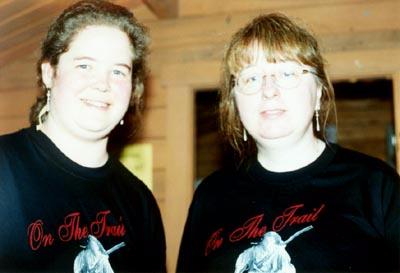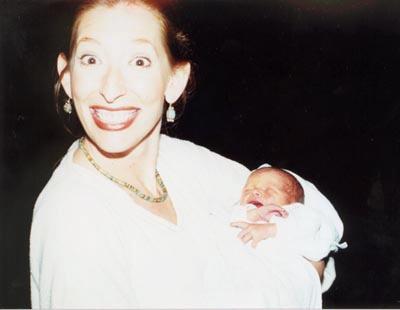 ABOVE:
TOP: Christie & Laura (Illinois) --- BOTTOM: Summer (New York) holding our own 3-day old Michael Andre (North Carolina)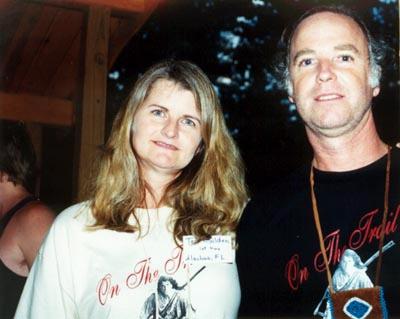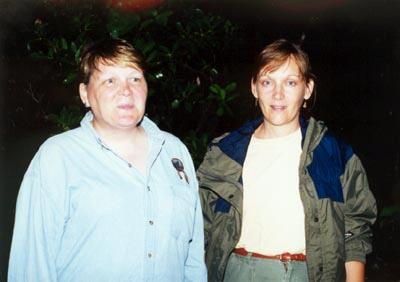 ABOVE:
TOP: Teri & Stan (Florida)--- BOTTOM: Karen & Jayne (Indiana)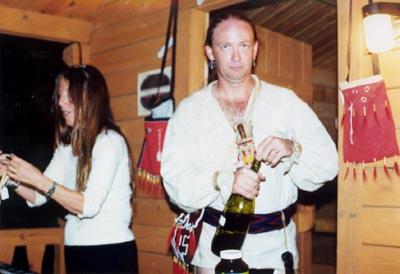 Clabert, the French Trader (Texas), preparing to imbibe!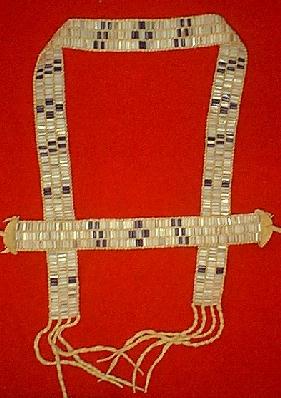 The WINNER of the Wampum Sash & Choker Raffle:
CECELIA SCOTT! Congratulations!

MORE PHOTOS:
IN THE GORGE 1 ... Photos
IN THE GORGE 2 ... Photos
AT THE BILTMORE ESTATE ... Photos
ON THE CLIFF TRAIL OF CRP ... Photos
THE STORY
THE 2000 GREAT MOHICAN GATHERING
A SPIRITED GATHERING
THE GATHERING AWARDS 2000

Last Update: 07/09/2000