Re: Greetings! & The Canadian Rockies!
[ Follow Ups ] [ Post Followup ] [ Mohican WWWboard ] [ FAQ ]
---
Posted by Rich on August 21, 2000 at 16:58:30:
In Reply to: Greetings! posted by Vincent on August 21, 2000 at 13:08:38: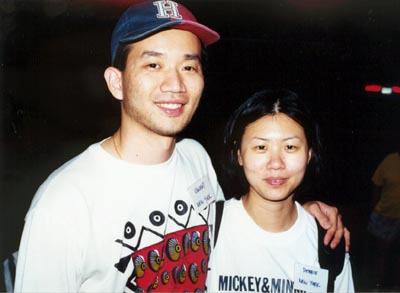 Welcome back, Vince & Debbie!
NOW, you're talkin'! I've gotta agree with NightSky, that area is about my favorite on the Continent as far as scenery goes. Beautiful. Been up there twice ... in '72 & '74. Many fond memories of Banff & Lake Louise, though the black flies & skeeters could have been a bit more hospitable! Had a great backpacking expedition up Dolemite Peak, which ended with a snow storm (Date: July 11, 1974!!) and a truly eventful pack out ... and lived briefly on a good, old-fashioned hippie commune near Golden, BC ... in a little crossroads of a town called Parson.
Actually, if truth be told, I was working on a novel (yeah, everybody wants to be a writer!), based on these, and many other, real-life adventures, when struck by Mohican-Mania. Got a bit sidetracked, didn't I? It was gonna be a 70's-based version of the "Electric Kool-Aid Acid Test"-type read ... Actually finished 7 or so chapters ...
Oh the memories!
THANKS!!!
Oh, and an aside to Caitlin, if you read this ... We're working on Jeff's request!!! ANYTHING to get you guys here! :)

---