Something MUST Be In The Air!
[ Follow Ups ] [ Post Followup ] [ Mohican WWWboard ] [ FAQ ]
---
Posted by Rich on September 12, 2000 at 11:53:07: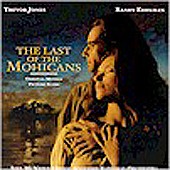 Just alerted to this via an e-mail ...
What the heck?
First, reports of a Michael Mann-scripted prequel to LOTM (rumor only), then, in print, a vague report about a re-release of the LOTM DVD, and now this ... the image is from the CD-Now Web Site. Amazon.com also offers the title, though it is not pictured. The release date is September 26, 2000. No other details were given, on either site.
Maybe, it's a foreign release?
As I said, what the heck?!?
---