Re: The Fire & Table Rock ... GREAT NEWS!
[ Follow Ups ] [ Post Followup ] [ Mohican WWWboard ] [ FAQ ]
---
Posted by Rich on November 10, 2000 at 06:26:55:
In Reply to: Re: The Fire & Table Rock posted by Susan on November 10, 2000 at 06:03:08: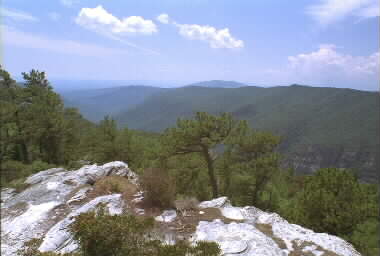 : :
: : Susan, you are very mistaken on that one! Those are indeed the same pines. The pictures in my guide booklet were taken in 1993. There is NO way the trees grew back to that height in one year!
: : Been up there several times every year since. It hasn't changed. Those ARE (were????) the originals!
: : I have heard about the brush, as well! I'm hopeful, but am prepared - I think - for the worst! It's going to be quite a sight!
:
: Rich,
: OK, I got the drought year wrong, but they are not all the originals because somewhere post-movie, I have a photo of the dead trees. Will try to find it. And it happened at Chimney Rock, too.
: Anyway, they're (firefighters) are saying Linville Gorge was 60% burned, but are emphasizing that it was mostly brush and dead trees and that "hiking should be spectacular this spring". We can only hope. I'm looking forward to your report as I won't be able to make it up the mountain myself this weekend. Thanks!
That is fantastic news, Susan!! Thanks! I feel like crap, with a flu-like bug, or something, but that has perked me up ... headed up there shortly. It's a beautiful, clear day ... will let you all know what I learn!
---