Re: Charting LOTM Territory
[ Follow Ups ] [ Post Followup ] [ Mohican WWWboard ] [ FAQ ]
---
Posted by Rich on December 16, 2000 at 04:29:41:
In Reply to: Re: Board Basics, Misconceptions, and Our View ... posted by Chris on December 15, 2000 at 19:15:31: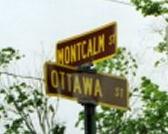 : And on topic: remember eons ago when we were trying to find LOTM related places in our home states? I had despaired finding anything in Alaska, but this week I discovered Cape Mohican, located on the west coast of Nunivak Island (which is off the west coast of Alaska). I may be slow, but I never give up.
: I hope everyone has a wonderful holiday season and a happy new year.
: Chris
Well, I don't know, Chris. We just may have to look into your current status as a GGGG. VERY good memory there! That's a page I'D almost forgotten about. Seems it's been long forgotten by most.
We'll certainly add your place!
As for the rest of you, maybe with some new blood here since this page was first created, we can add to the list? Post 'em; e-mail 'em; we'll add 'em!
---