A Modern Day Trek In The Footsteps Of Those Who Paved The Way ... And, Our Video Additions!
[ Follow Ups ] [ Post Followup ] [ Mohican WWWboard ] [ FAQ ]
---
Posted by Rich/Mohican Press on October 15, 2000 at 07:45:39: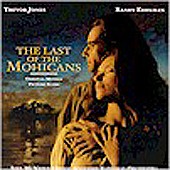 Mornin' ...
First thing I have to say, on a somewhat somber note, I can't recall so much bad stuff going on at one time amongst one group of people. A lot of negatives going on in some of our lives. We wish a speedy & satisfactory resolution to all of the personal woes that have befallen some of us. Hopefully, MohicanLand can serve, in some way, as the Great Escape!
Thank you, Mike Slease, for your continuing Kittanning Saga ... great stuff that has ME fascinated. A fine blend of period history & the 21st Century. If anyone else is following this account, it's conclusion draws near and will culminate with a full page devoted to the battle. In fact, we may put the whole account & photos on its own page. Very interesting!
New? Video ... Five selections grace the Site, covering 5 different areas of our topic. More to come as we progress. You do need Real Player to view them, so download it (links provided) if need be. Enjoy 'em, or not, as you see fit. Mohicanpress version 7.0?
WANTED! 2000 Gathering Video ... 8mm or VHS ... for possible use on the Site. Contact us if you, or someone you know, has a copy. We'll happily pay for the costs involved.
Gathering 2001? Two Mohicanites, Marcia & Diana (and, in spirit, a third, Dana) will be in the field next weekend searching for suitable bedding. Wish 'em luck! Will have more when we know more ...
A great new link added to our links page ... this couple makes period buckskin items at a VERY reasonable cost. Plus, a new version of the LOTM Soundtrack on our Book Shoppe pages (is this Muzak??!!??) If anyone actually hears it, please post a review!
And, that's that ... short, but ... sweet?
---