Re: Nathan Chases His Horse
[ Follow Ups ] [ Post Followup ] [ Mohican WWWboard ] [ FAQ ]
---
Posted by Rich on October 29, 1998 at 09:25:42:
In Reply to: Re: Mysticism posted by MMMMarcia on October 28, 1998 at 21:19:18: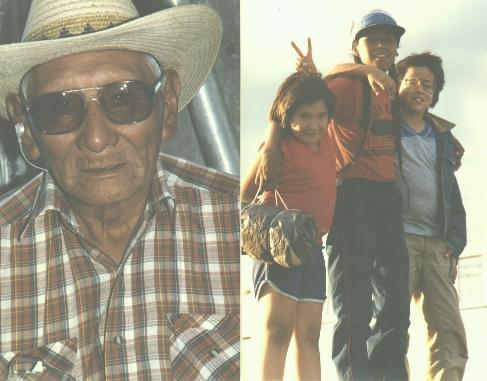 : Rich, thanks for sharing this story with us. Very powerful stuff.
: BTW, Nathan Chases His Horse played Smiles A Lot in Dances...he was my favorite character!
: MMMMarcia
You're welcome, MMMM ... and, since you're one of OUR favorite characters, I'll throw up a few photos here on the Board for you and everyone else ...
Left: Jake Little Thunder (Ogalala/Brule) - Then, in 1987, about 80.
Right: (From left to right) Selo's nephew, Junior; Nathan (I guess closer to 12); and friend, Jesse
See next post for more pics!
---