SHANNON MORGAN HOLMES!
[ Follow Ups ] [ Post Followup ] [ Mohican WWWboard ] [ FAQ ]
---
Posted by Champ on May 22, 1999 at 18:02:49: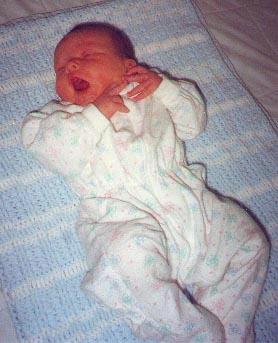 Siyo to all in Mohicanland ---
sorry I didnt get back sooner, we had some very good friends fly in from Nevada & spend a couple days with us.
Anyhow, here is the promised photo of my "new" little girl, Shannon Morgan Holmes, taken when she was two days old, [May 15th]!
A special thanks to Rich for his help in posting this :-)
Enjoy!
"Champ"


---