Madeleine Stowe Photo & Clipping
[ Follow Ups ] [ Post Followup ] [ Mohican WWWboard ] [ FAQ ]
---
Posted by Ann on August 09, 1999 at 12:45:56: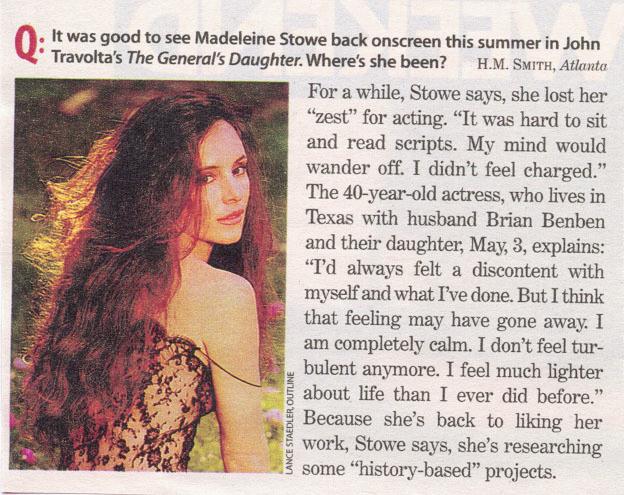 "The enclosed pic & write up were in our colored section of our Sunday News
paper.
I wanted to post it myself, but wasn't sure if it would come out.
Perhaps you might post it to the Mohicanites, and tell them it was from me!"
Glad to help, Ann! Thanks!


---