Re: The Music
[ Follow Ups ] [ Post Followup ] [ Mohican WWWboard ] [ FAQ ]
---
Posted by Rich on August 15, 1999 at 07:55:27:
In Reply to: Music, Gatherings & Excel? posted by Rich/Mohican Press on August 15, 1999 at 07:04:48: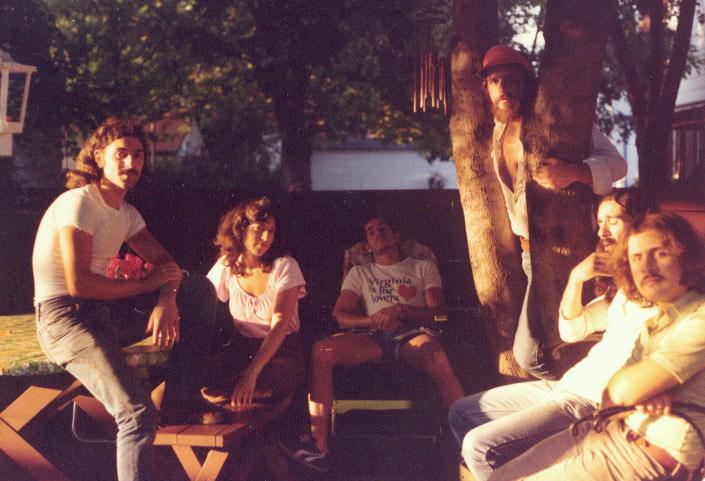 Ok, Ok ... you want to see the musician?!?
The above photo is of our band, CottonWood Sage. We played together from 1973-1981, off & on ... mostly on! We toured Long Island, NYC ... played Philly once, upstate NY ... mostly night clubs & colleges, a few parties & weddings and benefit-type things. Style? Western swing, bluegrass, country rock &, of course, Grateful Dead ... a few originals. We were GOOD! :)
Photo is from '78. That's Ronnie (drums, percussion, banjo) on the left.

---