A Real Heartbreaker & Our Auction
[ Follow Ups ] [ Post Followup ] [ Mohican WWWboard ] [ FAQ ]
---
Posted by Rich on December 09, 1999 at 12:28:55: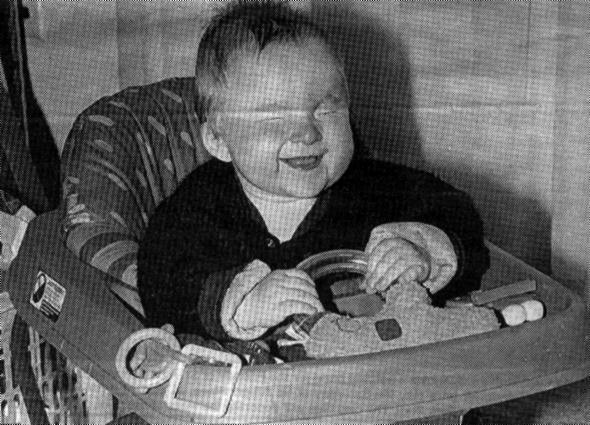 Well, here's the little child the donator of the Agnes Thrasher (a relative of Eric Schweig) painting is trying to help. Why us? It was thought that fans of Eric might be interested in owning this piece of art. Upon viewing this newspaper clipping, it becomes apparent, to me at least, that being a fan has nothing to do with it. I feel heartbroken looking at this poor child ... This has very little to do with "The Last of the Mohicans," and is not the kind of thing we would normally do through this Web Site, but, all the pieces fit and we felt we wanted to do it during this Christmas Season!
A little about Ariel:
Ariel was born Dec.11/98 (Our little Isabella's birthdate!) without eyes- a rare condition known as anophthalmia- and with other medical problems. Her first year has been an endless series of visits to doctors, medical tests and surgery. An MRI scan in March confirmed that Ariel had no eyes, but also showed she had a tethered spine, a backwards aorta and a sequestered lung. In June she underwent surgery on her spine. In January 2000 Ariel will have surgery to expand her eye sockets in Ontario....
If you'd like to help, and in the process perhaps end up with the painting, see our Northern Arts Page (link below) & then proceed to the Christmas Auction Board ...


---