MacWilliam Chronicles Photo Gallery
..."The Niece and Nephew's Ft. Frederick Photo Album"
All Photos Courtesy Of Mike Slease & The Lads

TO PURCHASE COPIES OF The Chronicles ONLINE, SEE: THE MacWILLIAM CHRONICLES FOR SALE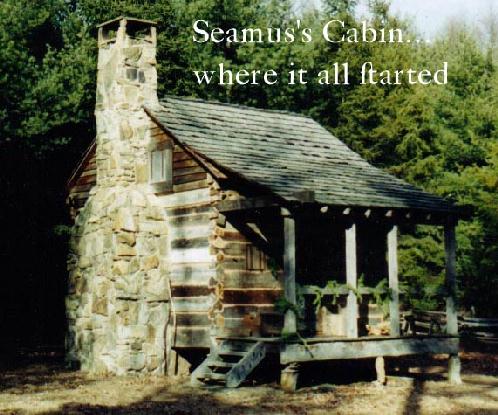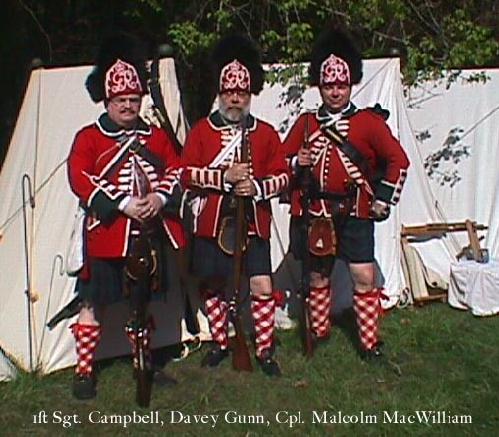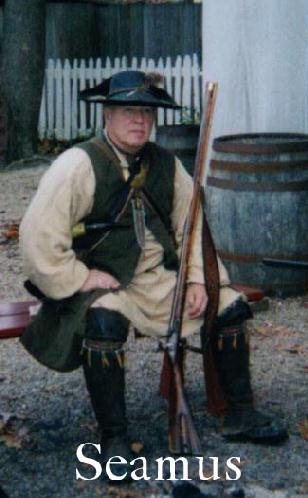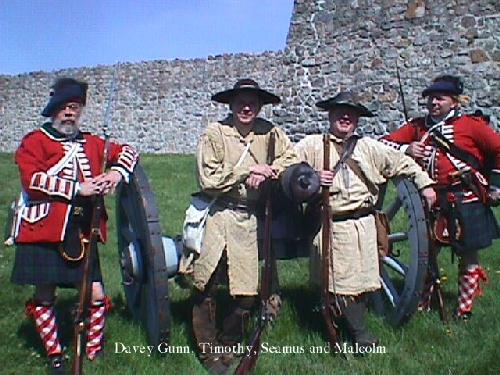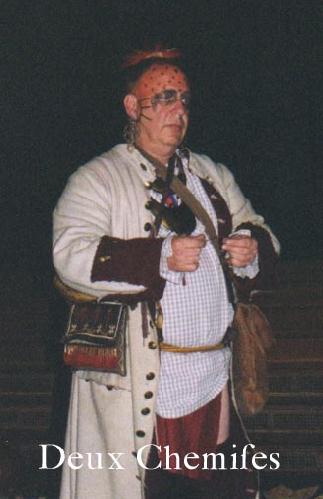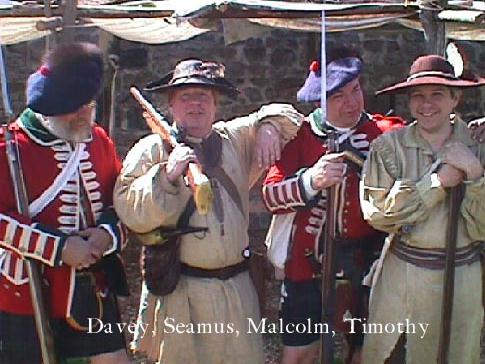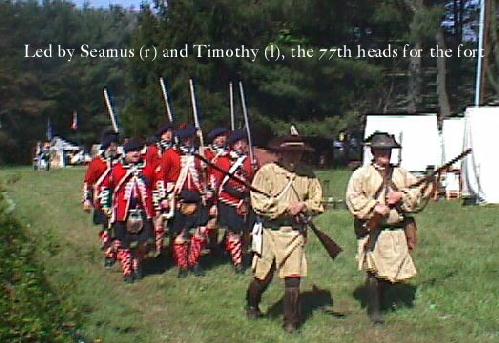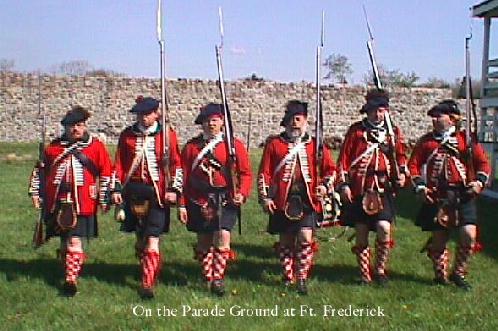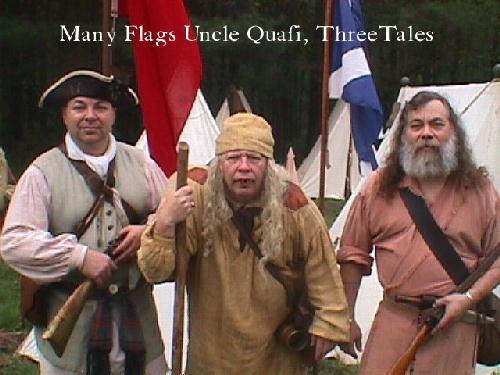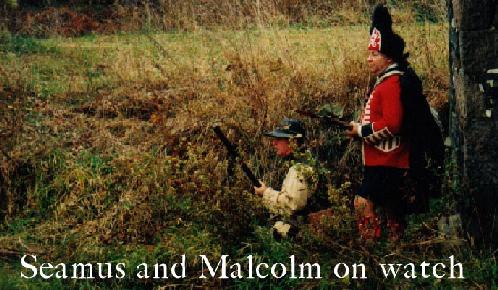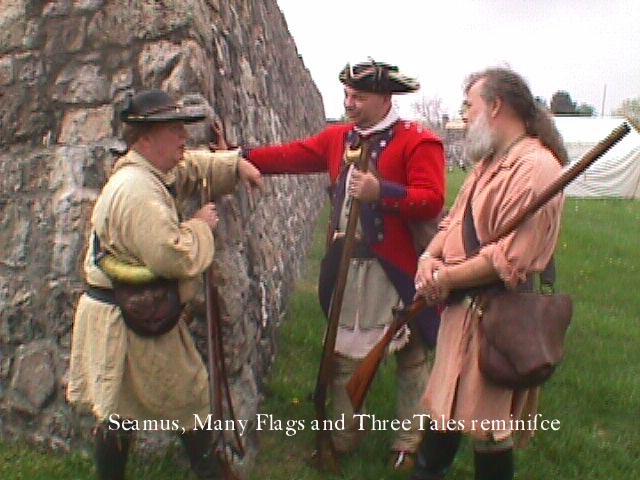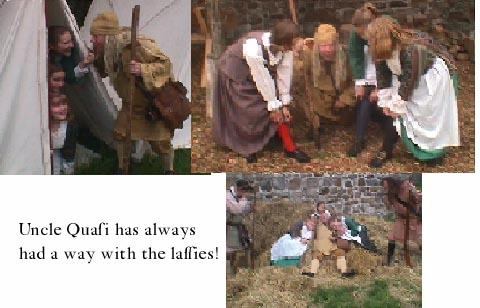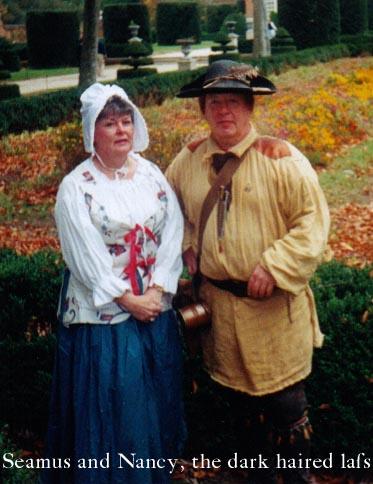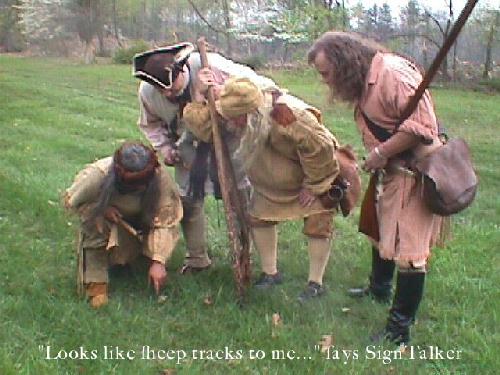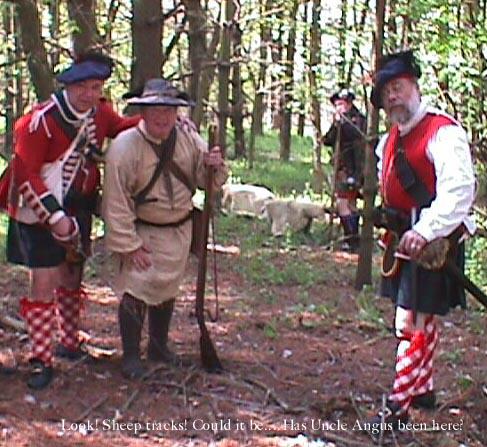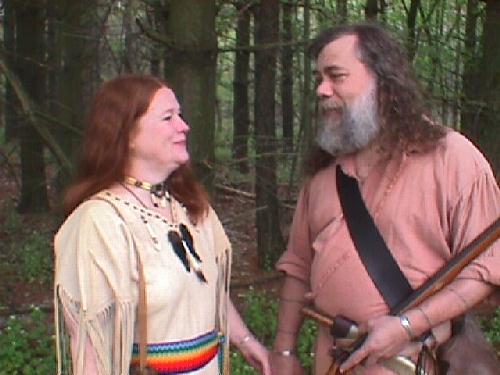 Two Bottle & Three Tales

The MacWilliam Chronicles, Volume I, "On to Fort Frederick", follows the route of
the Forbes Expedition of 1758, specifically the travels of the 77th Highland
Regiment of Foot, Grenadier Company, from Fort Hunter (now Harrisburg, PA) to
Fort Carlisle, thence to Fort Morris (Shippensburg, PA), to Fort Loudoun and
finally to Fort Frederick, Maryland. Although the main characters are fictional,
they are the personna of several friends who are presently reenactors of the
French and Indian War era. The Chronicles take the form of dispatches these
friends send back and forth to each other as they experience adventures on their
travels. The brothers Malcolm MacWilliam and Davey Gunn of the 77th, their cousin
Seamus MacWilliam and his friend Timothy, and the cousins Many Flags and Three
Tales (scouts for the 77th) are the main characters of the Chronicles. But, many
other characters exist in the stories: native Americans such as Deux Chemises and
Sign Talker; other soldiers of the 77th like Pvt. Johnston and Sgt. Campbell;
Ossian Gunn the poet; the womenfolk like Nancy and Two Bottle; Sgt. Toot, Uncle Quasi and the
elusive Uncle Angus. Tying it altogether are Dr. Uncle Mark and the nephew and
niece who live in the present to provide historical explanations. The MacWilliam
Chronicles is a great adventure based on historical fact but including fantastic
and curious characters who will make you laugh, sigh, ponder, and sometimes shed a
tear.
Pax Aye!
God Save the King!
To Read The Mac William On-Line, Begin With The Morning Dress Post On Our WWWBoard!
For Their Latest Tales, See Here: CHRONICLES IV
For Other Real-Life Journeys With At Least One Of The Lads, See: KITTANNING EXPEDITION And FORT LIGONIER
Return To The Mohican Board