DOCTOR MARY'S THERAPY ROOM


By now, after reading Doctor Mary's successful, field-tested, solutions to your most gnawing problems, you should be well on the path to the new you. You have asked for help from the best (or, in most cases, been dragged in kicking & screaming by several well-"armed" Hurons) & been treated with the latest methods in advanced frontier psychology. All should be well. If not, we have serious problems here. Before referring you to the Doctor for her last-ditch "hands on" treatment, we present to you the pre-last stand. A chuckle here may be all it takes to free you of the shackles of the dreaded disease, "Mohicanitis."
We can only hope ...
Most artwork & humor courtesy of one Mary Long

A most touching tale ...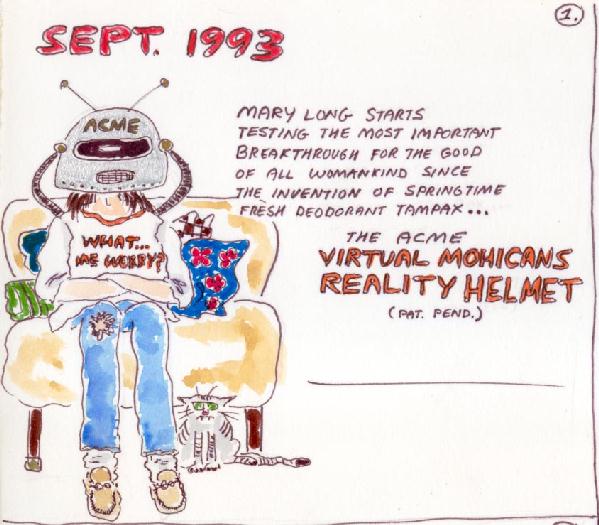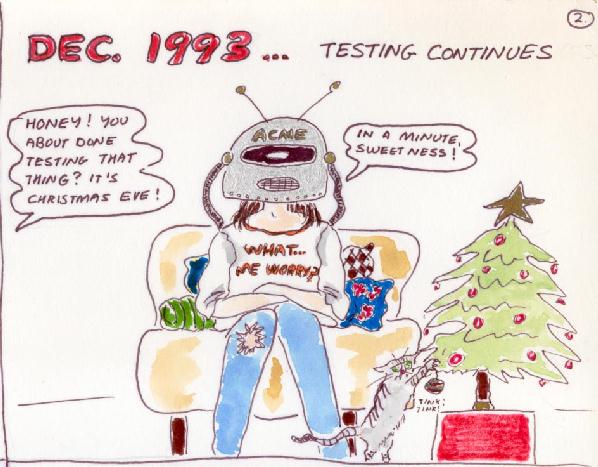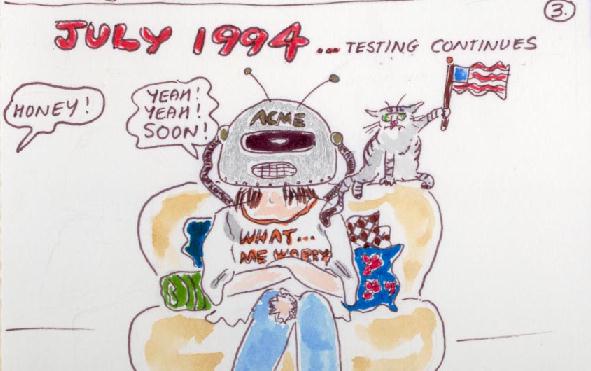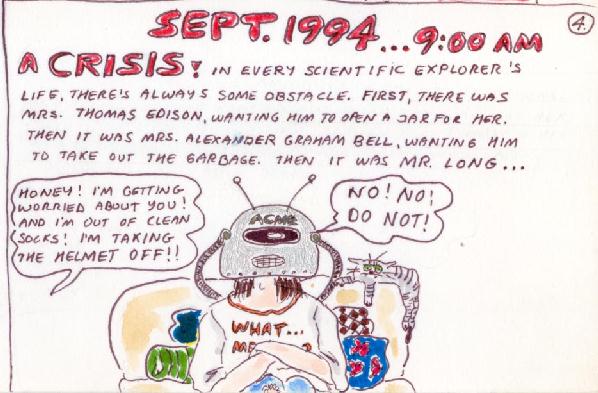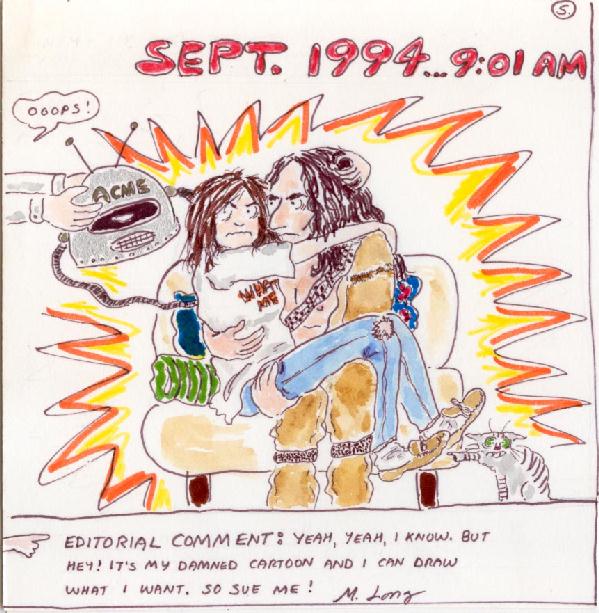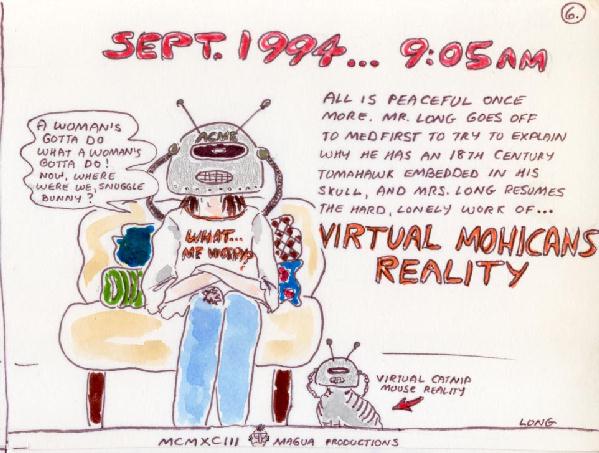 How hairballs CAN be connected to LOTM ...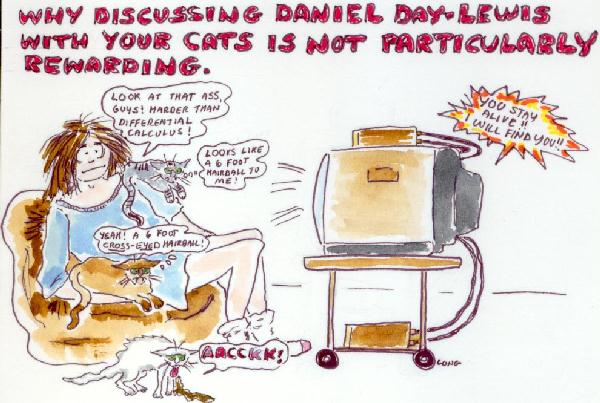 Not to be confused with "The Glade ... Part II" ...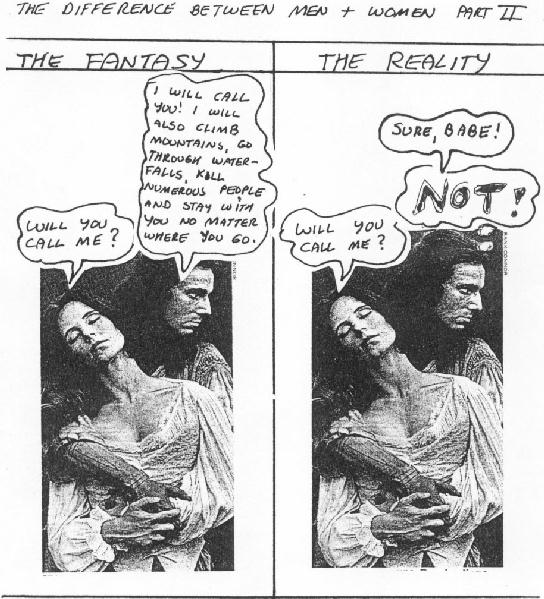 For those seriously depressed, we heartily recommend this ------->
SUPPLIES NEEDED:
a sawed-off mop (IMPORTANT: mop side down!)

leather belt

Craftsman brand hammer (only the best!)

two Ace bandages
Purchase all required items, at one low price, in the Mohican Press Re-Do -Your-Husband-To-Simulate-Hawkeye Therapy Kit (NOTE: Husband/boyfriend NOT included!)
This cure-all is for women only. Guaranteed to relieve post-Hawkeye drool syndrome.
Not responsible for damages incurred by the male!!!
... Works for us!!!

As if this weren't enough, just IMAGINE the following synopsis actually MAKING it to your television screen! Should be enough to set you back on the straight & narrow path!
... The Mind Is A Powerful Thing! ...
Sitcom Featuring The Wild & Wacky World Of A Colonial Family On The Edge Of The Frontier ...
Welcome To:
My Three Mohicans
Episode One:
Grouchy, but loveable, Uncle Magua agrees to baby-sit for Hawkeye & Cora! Imagine the side-splitting confusion that occurs when they return and ask Magua how he liked the new baby! "Him OK, but needed salt," Magua replies!!! Oh that Magua! What a scamp!
(Courier Editors' Note: JUST imagine!)
Episode Two:
Uncas & Alice go into couples counseling because, as Alice explains, she's never actually SEEN the Red Man, "If you know what I mean!" (Which brings to mind more of those nasty suspicions we've been having about Uncas ... Not to belabor a point, we'll say no more!!)
(Courier Editors' Note: JUST imagine!)
Episode Three:
Cora is suffering from SEVERE P.M.S., which is a real problem since "out here on the frontier" they haven't yet invented either Midol OR chocolate-chocolate chip Haagen-Dazs! Therefore, Cora spends most of this episode busting Hawkeye's chops! (Oh, the possibilities!!) "Oh, SURE Mister! ... Can load a flintlock on the dead run, but can't put the seat down in the outhouse! And, "Stop LOOKING at me, for God's sake!"
(Courier Editors' Note: JUST imagine!)
~~~~~~~
AHHH! The Master of Life IS Good!

Return To: DEAR DOCTOR MARY

Coming Soon?
Doctor Mary & The Great & Terrible Lainey combine their ... uhh ... talents? ... in a concoction to be called, simply, The Strip ... hmmmm .... Proof positive that sick minds DO think alike!

MOHICAN GENESIS || FROM THE MOHICANS' LAND TO MOHICANLAND || SIX DEGREES TO LOTM || ALICE IN MOHICANLAND.... An Essay || MR. TWAIN'S CRITIQUING OFFENSES || MOHICANS 101 || THE COURIER || THE COURIER CLASSIFIEDS || DEAR DOCTOR MARY || LETTERS TO THE EDITORS || TREKKING IN THE WILDERNESS ||
NOTES FROM THE TRAIL ... || THE MOHICANLAND MASSES ||
WHAT MAKES IT ALL WORTHWHILE ... Visitor Comments