WHO ARE WE?!?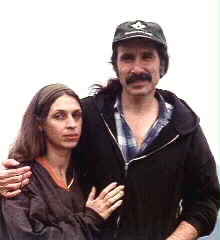 Elaine & Rich - At the scene of The Opening & Closing Vistas - in '94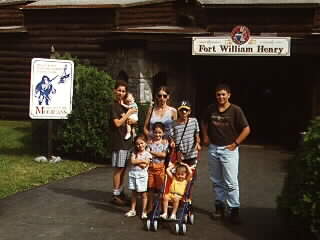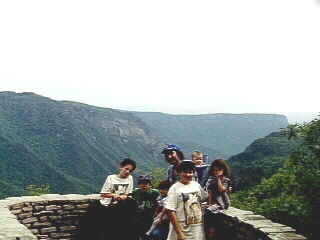 LEFT: Elaine with our seven young ones, yes seven (THEN!) - Jesse, Adam, Christopher, Miriam, Elizabeth, Olivia, & Daniel - outside the main entrance to Fort William Henry. RIGHT: Rich with only six kids, a few years ago, at Wiseman's View in MohicanLand.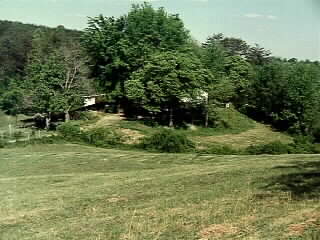 Our own little nirvana here in North Carolina (there's a house in there, somewhere, amidst the trees ...)

Postal worker, home maker ... parents, spouses, friends ... history buffs, novice web masters ... nothing "special," just us!
Special Interests?
Sports (Go Los Angeles Dodgers, New York Rangers, and Dallas Cowboys!), history (Rich ... frontier history - Elaine ... World history), travel, hiking & camping, writing, reading, gardening, & raising children!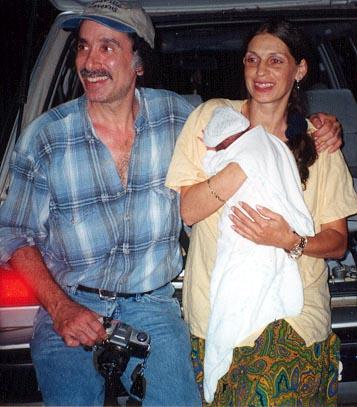 3 days upon this Earth, our NINTH child joins us for the Third Annual Great Mohican Gathering ... June, 2000.
Our Family in 2000, Elaine & The "Kids"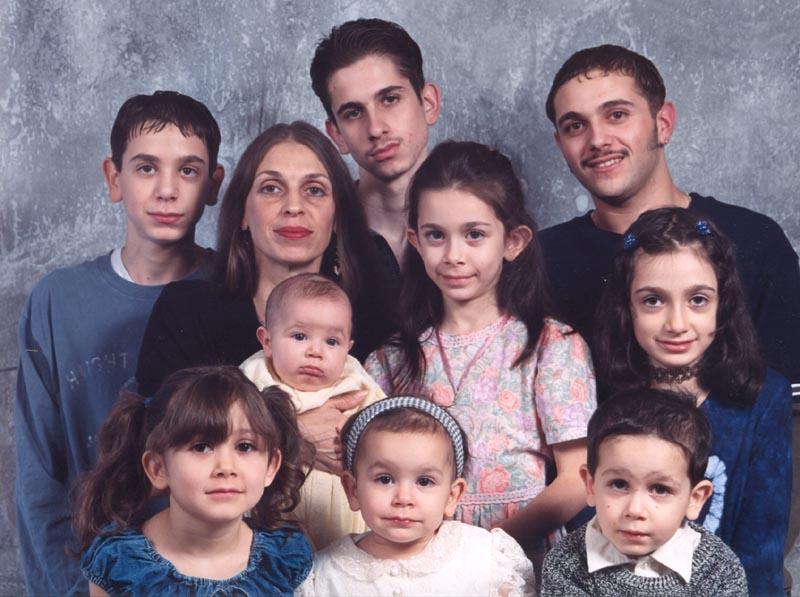 FRONT: Olivia (6), Isabella (2), Daniel (3)
MIDDLE: Michael (held by Elaine), Elizabeth (7), Miriam (10)
BACK: Christopher (14), Adam (17), Jesse (19)

October 7, 2002! Ten [10]! Count 'em! Sophia RosaMaria came into this world!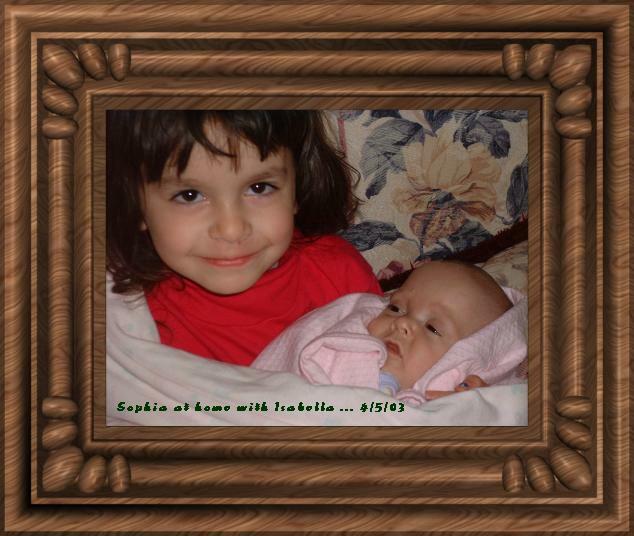 For the record ...
For some reason, partly due to our own shortcomings in this area, many folks who pass through here make the mistaken assumption that Mohican Press is Rich. Not true! Mohican Press is undeniably Rich AND Elaine. As equal partners at Mohican Press, both Elaine and Rich are responsible for the creation, design, and content of this web site.* Where one lacks in an area of expertise, the other excels. When one falters, the other stands tall. We compliment each other very nicely in this Web Site business ... still learning, but come a LONG way!
* ~~~ As of March, 2004, upkeep of this site has become solely Rich's responsibility! ~~~

SEE YOU ON THE TRAIL!
For a more in-depth look at one of the foremost reasons that this Web Site came into being, see FROM THE MOHICANS' LAND TO MOHICANLAND.
For a look at some of our other interests, see:
UNRELATED LINKS ... Other Places Of Interest.

Background image courtesy of Tony Hinde