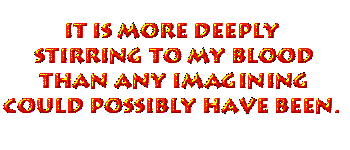 ... abandon all hope ye who enter here ...
THIS FORUM IS DEDICATED TO THE MEMORIES OF SCOTT BUBAR - 1951-2004 - HIS SPIRIT EMBODIED THAT UPON WHICH THIS PLACE WAS FOUNDED.
TO A DAZZLING LIGHT IN THE FOREST, STILL SHINING BRIGHTLY ELSEWHERE, DANA STECKLER - 1961-2005 - ANOTHER SPIRIT PASS.
TO THE GUARDIAN OF HEAVEN'S GATE, SEAMUS [MIKE SLEASE] - 1942-2012.
AND, TO A KIND SOUL & MOHICAN GATHERER, ELLEN PARKER - PASSED IN OCTOBER, 2014.
OUR WISE POLITICAL SAGE, SGT. MUNRO [ED VOGLER] - LEFT THIS WORLD ON FEBRUARY 16, 2019 AT AGE 52.
MAY THEY ALWAYS REST IN PEACE!

SUPPORT THIS SITE WITH EXCLUSIVE LOTM LOCATIONS GEAR!
Default Categories
Topics
Posts
Last Post
PARADE GROUND ... Those Who Bring History To Life
3rd Pennsylvania Reg't of Foot, "The Augusta Regiment", Burd's Co'y
The 3rd Battalion Pennsylvania Regiment Regiment of Foot, "The Augusta Regiment", was originally formed to build and garrison Ft. Augusta at the forks of the Susquehanna River at the site of the old Indian town of Shamokin, today known as Sunbury, Pennsylvania.
Chemung Valley Living History Center
Our own Wilderness Woman's outfit helps to bring this encounter with the Iroquois in upstate New York to life! ... Supporting and promoting Newtown Battlefield State Park.
The Feldjäger Corps Website
Dressed in green & recruited from huntsmen, game-keepers, foresters & hussars of the German principality of Hesse-Cassel, the jägers were the elite marksmen of the British army during the American rebellion.
Muskets of the Crown: Montgomery's Highlanders
The 77th Regiment of Foot
Rumping Productions ... Living History
Step back in time with Living History Reenactors, Mike and Nancy Rumping. The Rumpings appear as Simon and Betsy Kenton and also as Squire and Jane Boone. The Rumpings are master storytellers who have been involved in reenacting and living history for over 30 years. Their live performances have been seen throughout the mid-west at living history events, museums, and as the main event at meetings, schools, libraries, and historical and genealogical societies. Mike passed away in 2020.
Photo Album
The Mohican Board! [Bumppo's Redux!] Photo Album
Latest Updated Photo Albums