Alamo Photo Gallery
---
The Alamo In History & Film
Photos by author. Postcards courtesy of the Daughters of the Republic of Texas.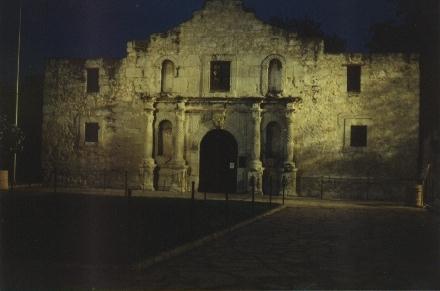 The famous Alamo Chapel in downtown San Antonio, Texas.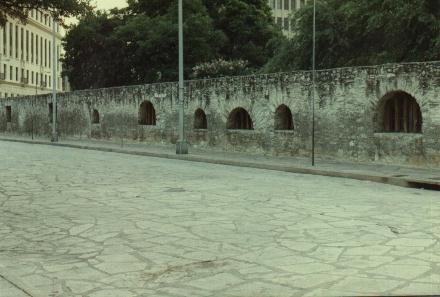 Still standing are the original West Barracks, scene of some of the heaviest fighting once the Mexicans scaled the outer walls.
Standing in the north end of the Alamo plaza is the Cenotaph, a tribute to those who fought and died here.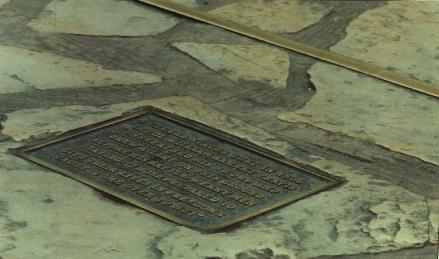 Placed by the Daughters of the Republic of Texas is this plaque & line, representing the line Col. Travis may or may not have drawn in the sand.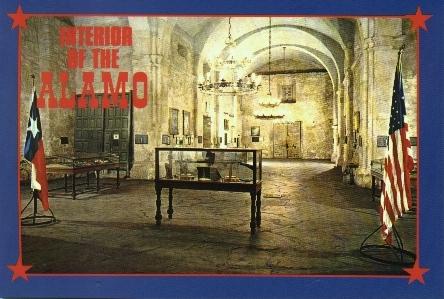 The interior of the Alamo Chapel.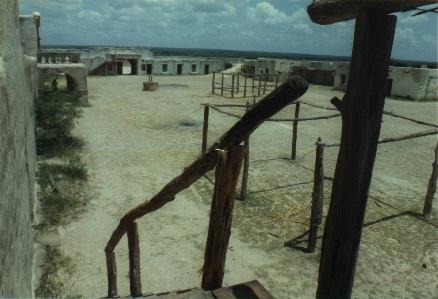 Used as a location for nearly every film made about the Alamo, this scale reproduction of the compound resides in Brackettville, Texas.
The stretch of picket fence defended by Davy Crockett and his Tennessee Volunteers during the 13-day siege.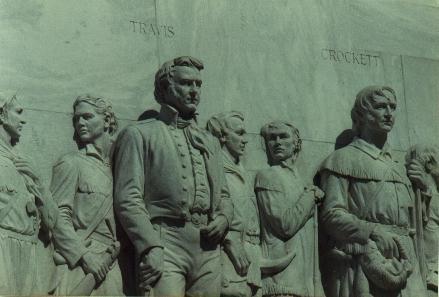 A close-up of one side of the Cenotaph. Featured here are Travis & Crockett.
The Early Alamo ...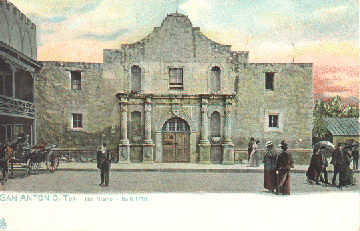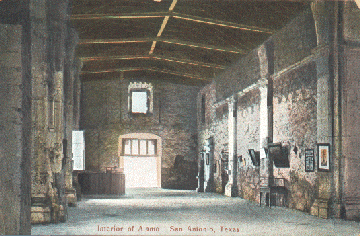 (L) - The Alamo Chapel - (R) - The Chapel Interior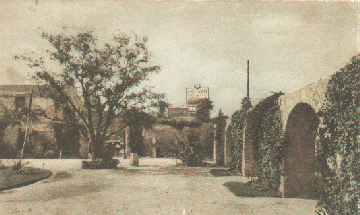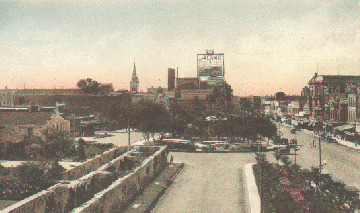 (L) - The Alamo Courtyard - (R) - View From The North Wall
"Victory or Death!" ... the Gateway to Texas || The Travis Letter || Alamo Recommended Reading & Viewing
To discuss the events with others, visit the NEW Against All Odds Message Board
---