MORE GATHERING FACES '99

Still MORE Photos!
Thanks to Collin & Ayesha Rognlie, Jo Tishler, Ann Weldon, Adrienne Brown, Penny Parrish, Sarah Melcher, Darla & Dave Purcell, Emily & Kevin McGowan, and Caitlin & Jeff Capps for the use of many of their photos!

... in the beginning!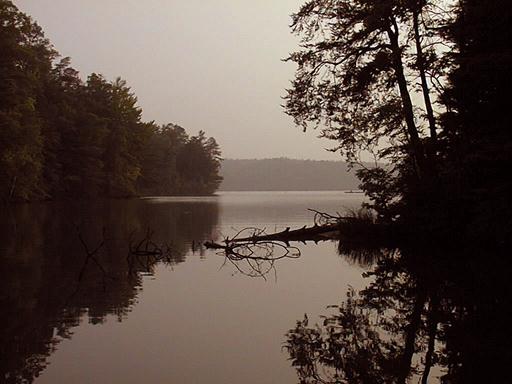 Lake James in the evening ... taken from the Canoe Launch.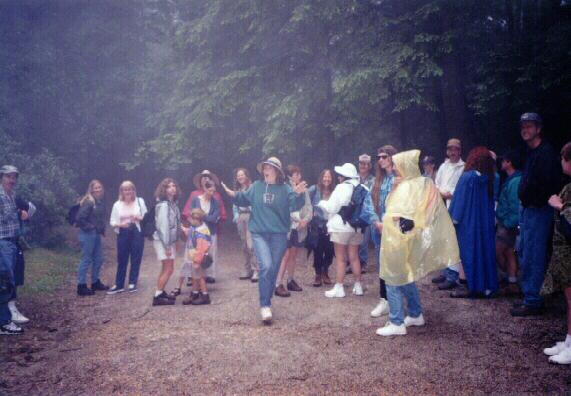 Don't EVEN ask!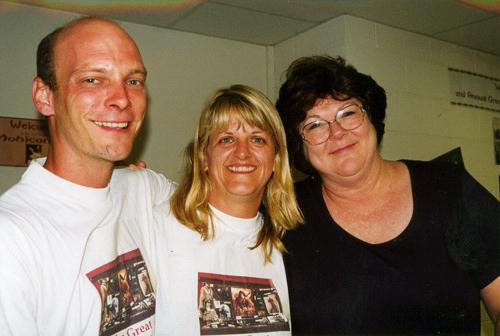 Eric H., Sharon, & Marcia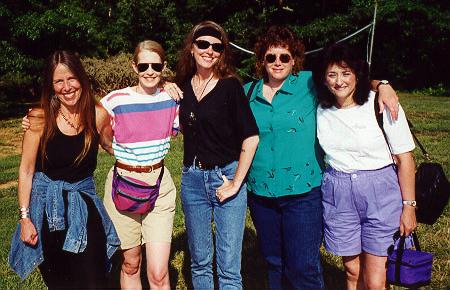 Ayesha, Sandy, Penny, Cherri, & Ann ... Should I say it? Ok, 5 BABES!

The caravan gathers to walk the river!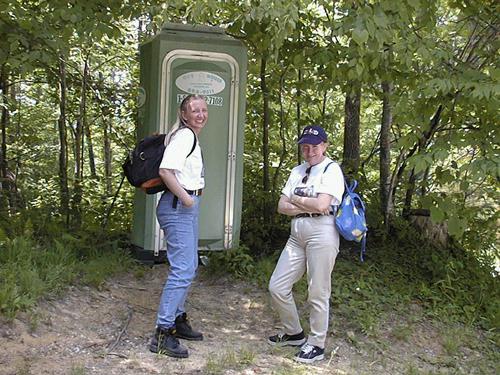 ... and in our SPARE time ...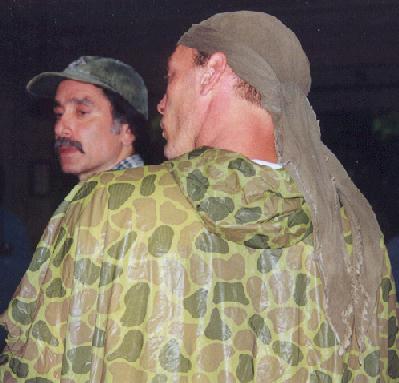 Two heads are better than one!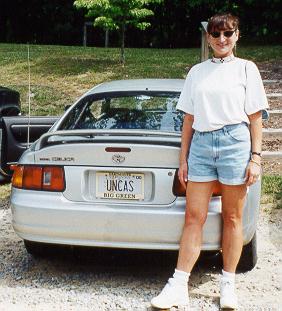 Caitlin with her Uncas license plate!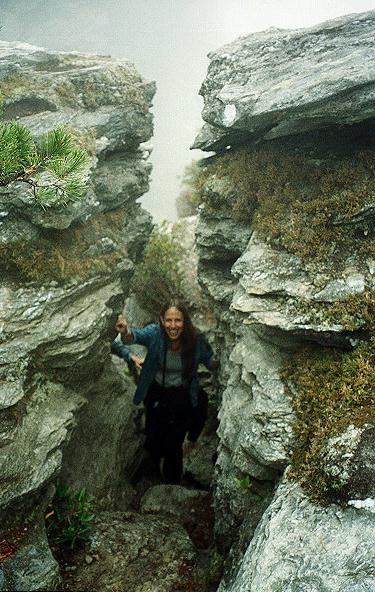 The trail to the Chimneys of Table Rock!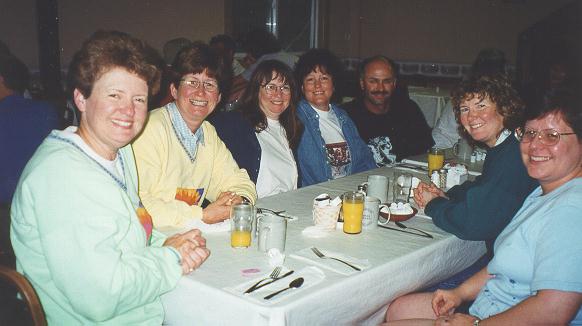 Getting ready to chow down at Louise's!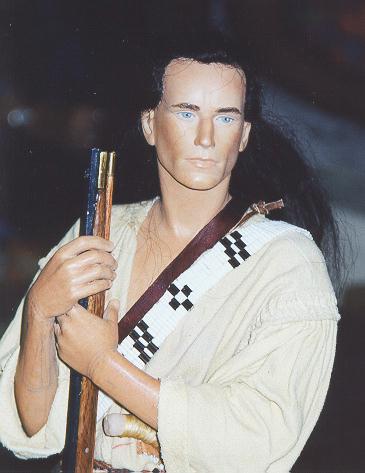 Adrienne's beautifully made Hawkeye doll!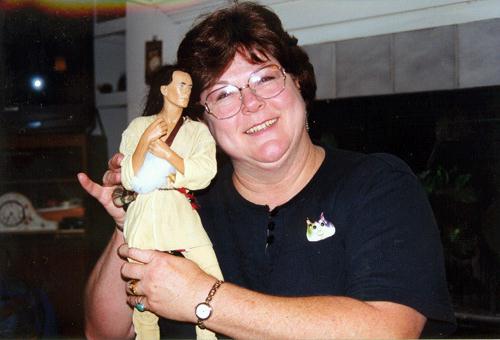 Marcia gets her man!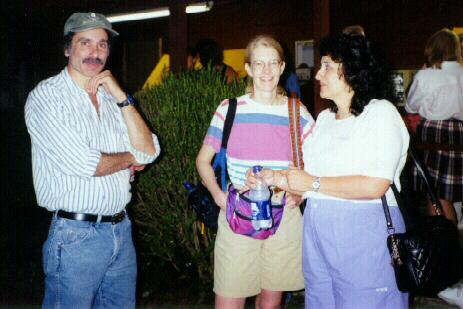 Rich with Sandy & Ann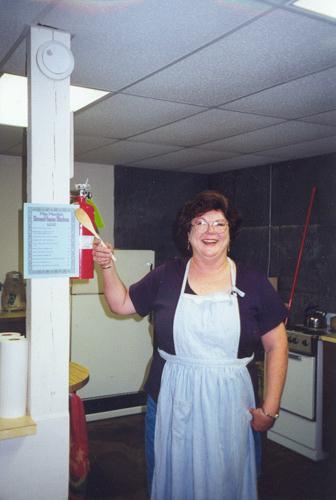 Miss Marcia in her natural habitat!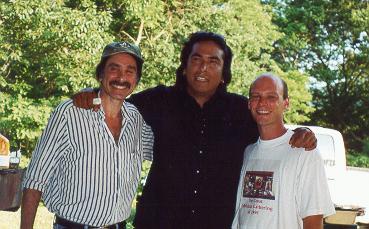 Rich, Eric S., & Eric H.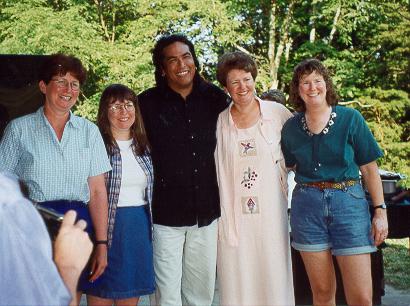 Eric with the Sweetser 4!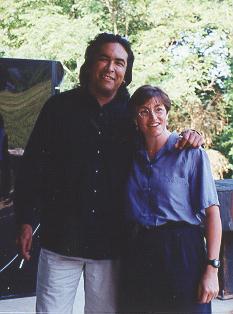 Eric & Sarah M.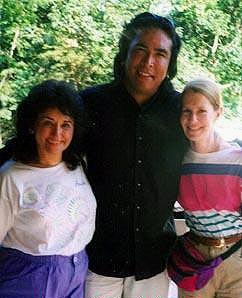 Ann, Eric, & Sandy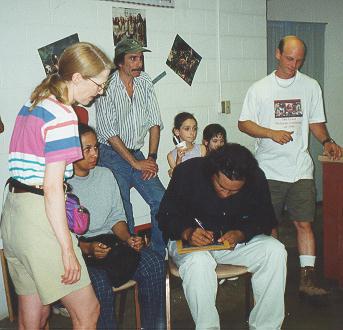 Eric signs a picture of himself won by Sandy during the raffle!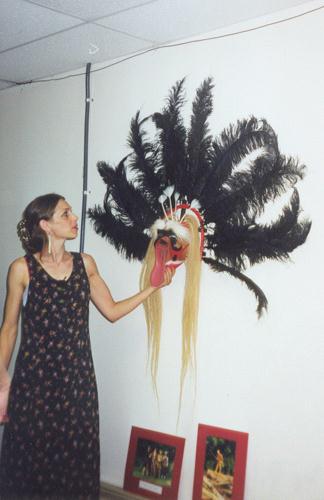 Elaine with the mask.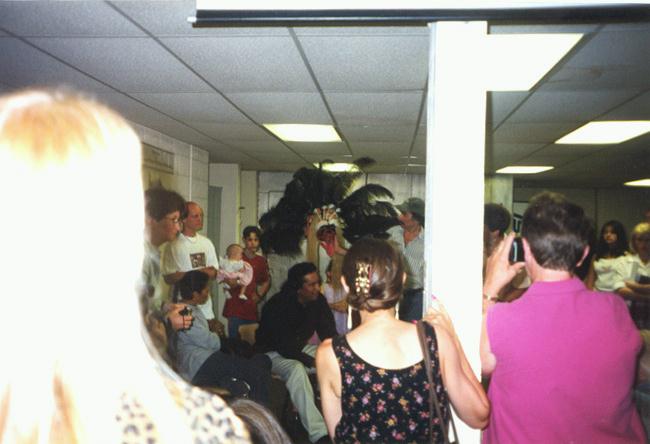 Through the crowd!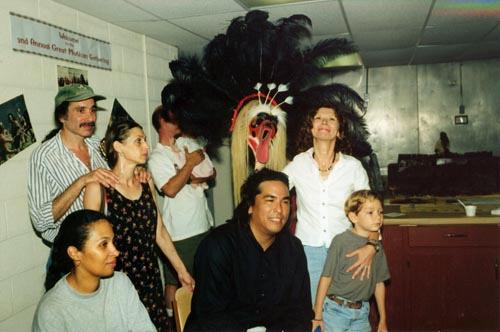 Adrienne, with her mask ... The Winner!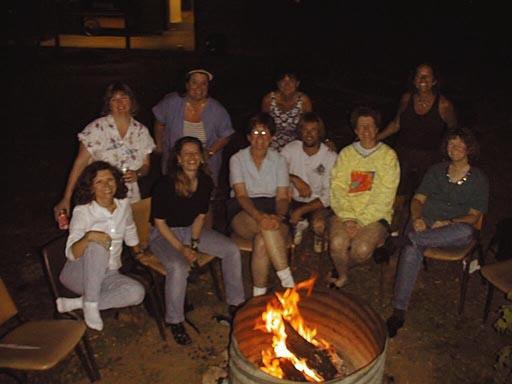 In the wee hours ... The Gathering ends!
Jo's Corner ... a little humor!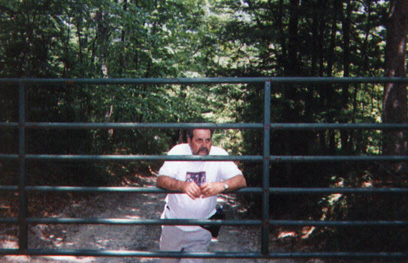 Things were done, nobody was spared! When they get out of line, lock 'em up! Sorry, Dave!
She-Who-Tracks & The Sachem plotting in the mists!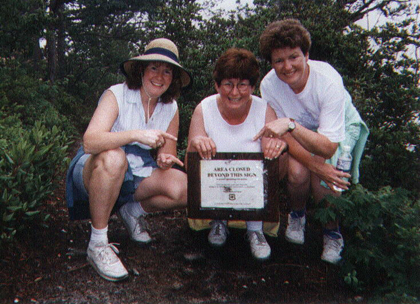 Some folks will do ANYTHING to avoid climbing to the top! Sign reads, "Area closed beyond this sign."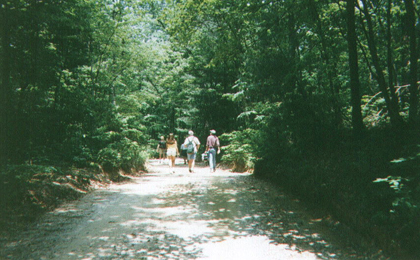 On The Trail again ... off till next year! Will YOU be there?
Many, many thanks to Eric Schweig for so cheerfully enduring this "torture"!
Return To
THE GREAT MOHICAN GATHERING OF 1999
or
GATHERING FACES '99
Re-visit THE GREAT MOHICAN GATHERING OF 1998
And THE GREAT MOHICAN GATHERING OF 2000 || 2001 GREAT MOHICAN GATHERING || 2002 GREAT MOHICAN GATHERING || 2004 GREAT MOHICAN GATHERING
Original musical score composed by Ronald Federici.
Copyright 1999 by Ronald Federici
All rights reserved.