Little Bighorn Photo Gallery
---
A Look At The People & Places
Photos by author. Postcards courtesy of Custer Battlefield History & Museum Association.
From the valley floor this view is of the bluffs climbed by the survivors of Reno's battalion.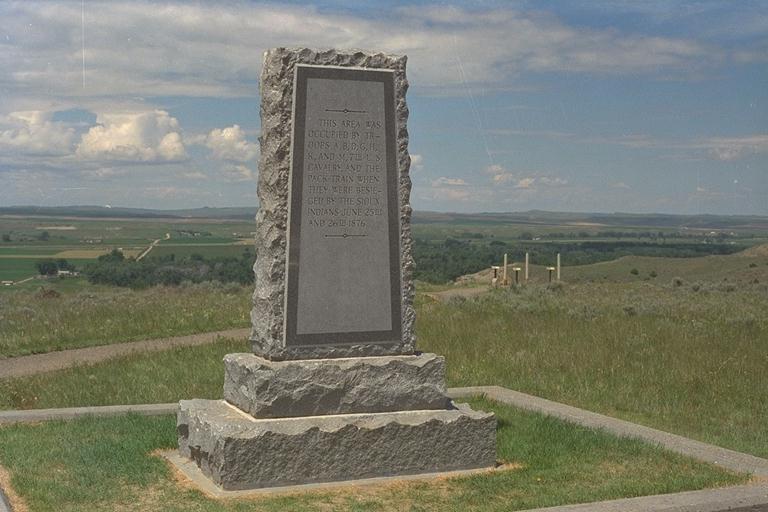 The monument atop the point known as Reno Hill, site of the Reno-Benteen entrenchments. The Valley Fight occurred below on the open ground.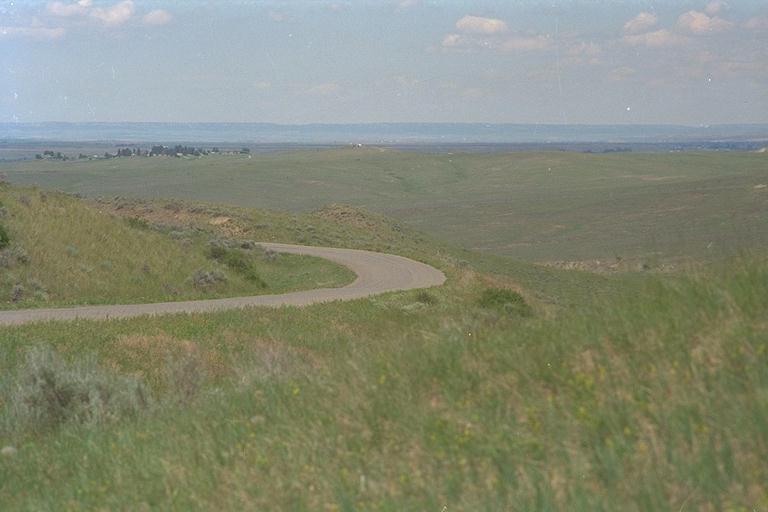 From Weir Point, Captain Thomas Weir's contingent witnessed the final phases of the Custer Battle in the distance (center, near the top).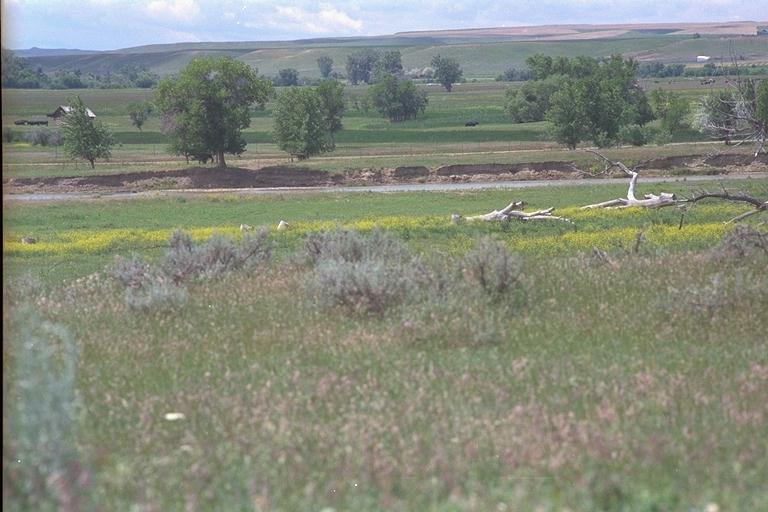 Custer possibly attempted a crossing at this ford - Medicine Tail Ford - opposite the Miniconjou camp circle, the approximate middle of the Indian village. Certainly, a part of his immediate command approached here and met resistance.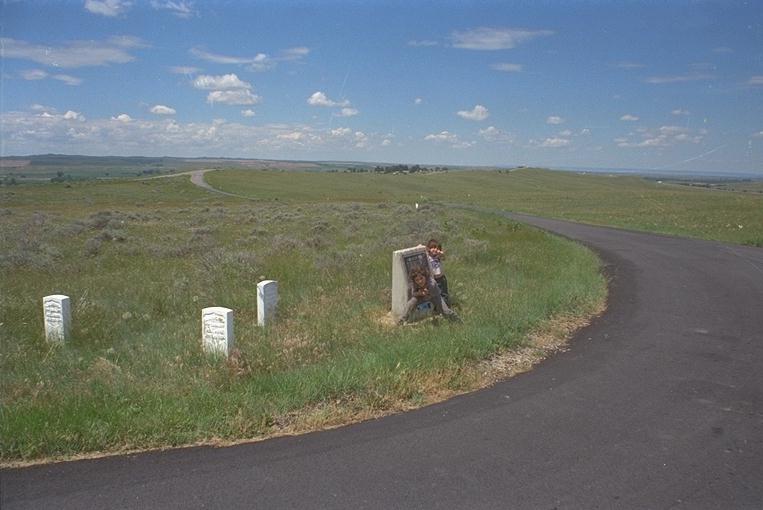 Company L, under Lt. James Calhoun, held this position on the south end of Battle Ridge. The black-faced marker is on the spot where Calhoun's body was found.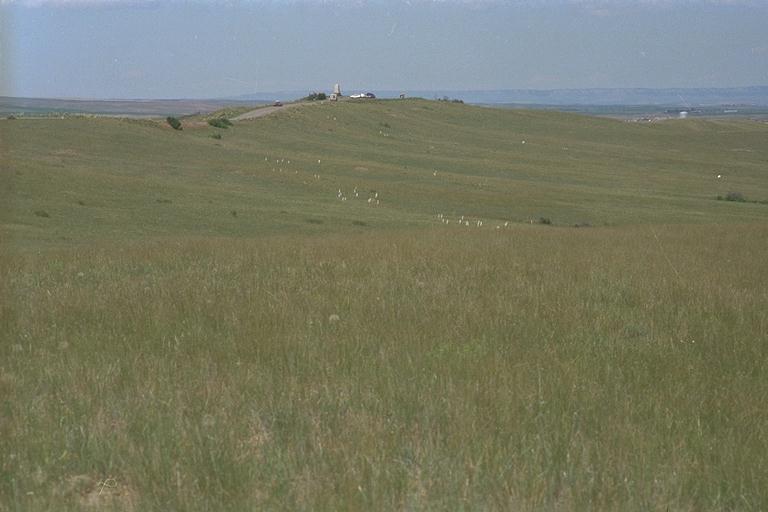 On the far side of Battle Ridge (away from the river), midway between Calhoun & Custer Hills, were found the bodies of Captain Myles Keogh and his Company I. Note the markers.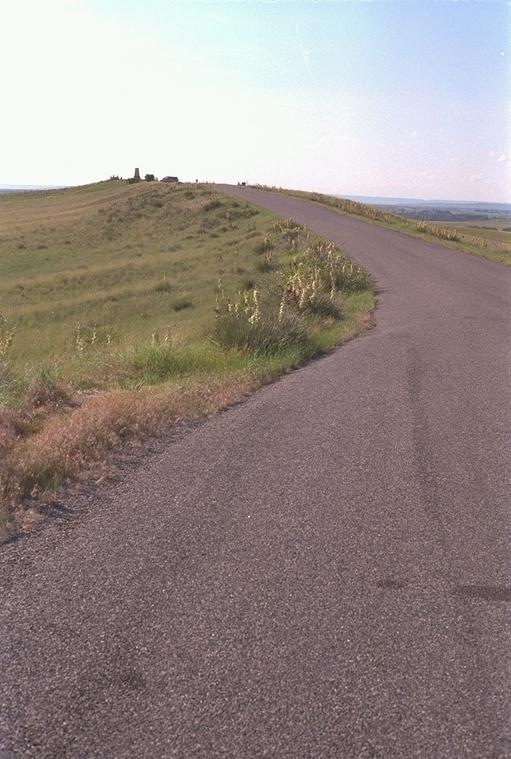 Looking northward along Battle Ridge, from near the Calhoun position to Custer Hill.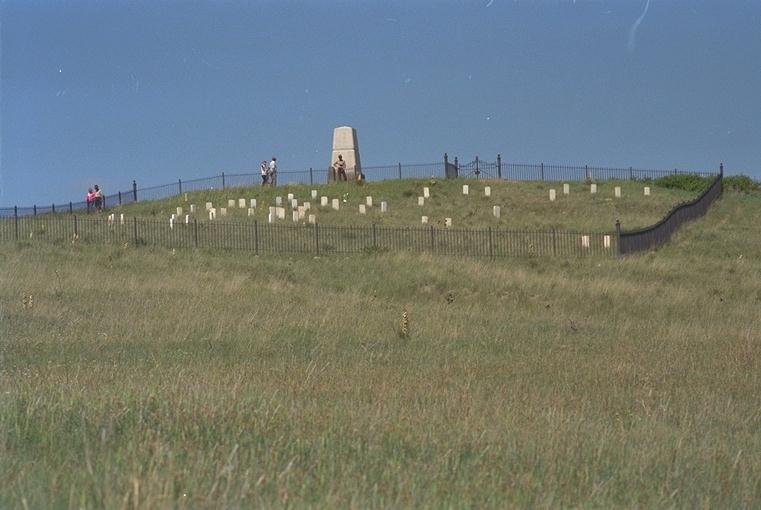 A view of Custer Hill looking eastward from towards Deep Ravine and the river. Most of the Custer "clan" fell in this area.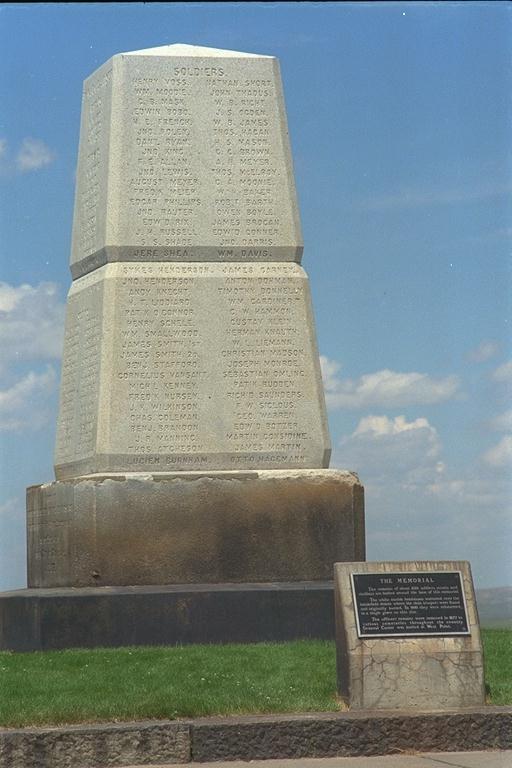 Below this monument atop Custer Hill lay most of the remains of the fallen 7th Cavalry.
Some 7th Cavalry Officers: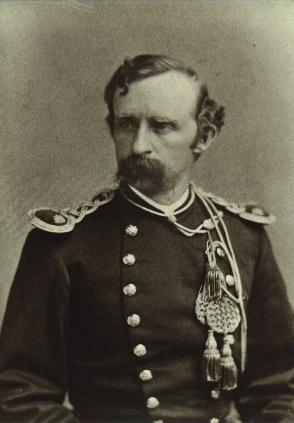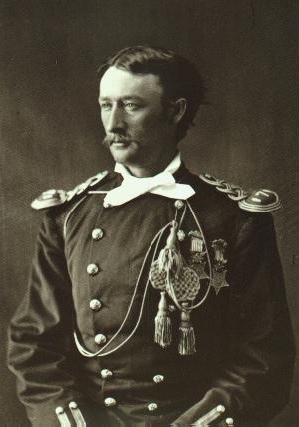 Brothers Lt. Col. George Armstrong Custer (L) and Captain Thomas W. Custer (R), Company C commander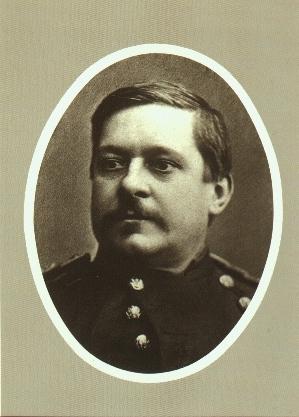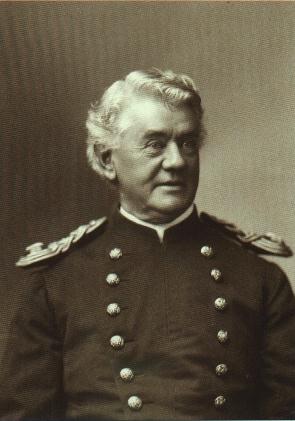 After Custer, the 7th's two senior officers, Major Marcus A. Reno (L) and Captain Frederick W. Benteen (R)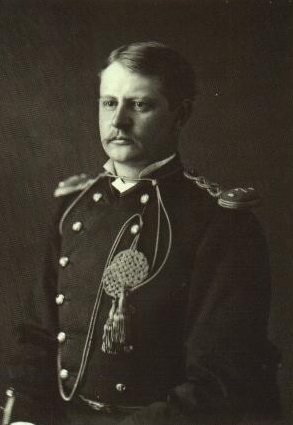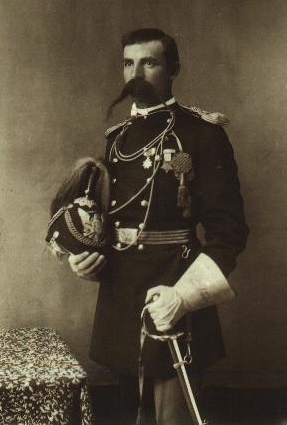 Custer's brother-in-law, and commander of Company L, Lt. James Calhoun (L) and Company K commander, Lt. Edward S. Godfrey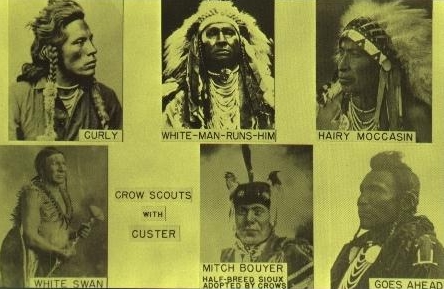 Custer's Crow Indian scouts ... only Mitch Bouyer died at the battle.
Some Indian Leaders: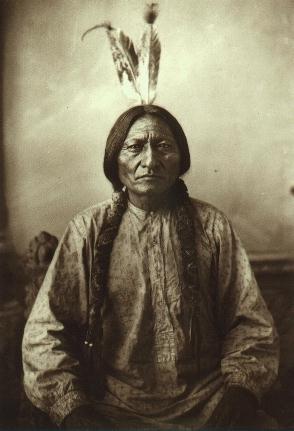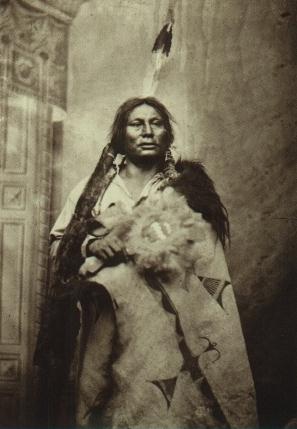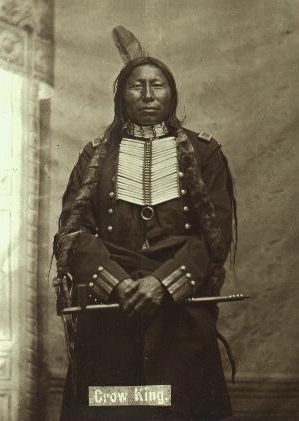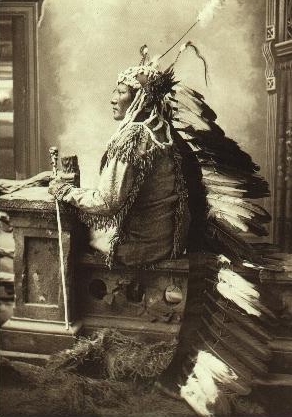 The Hunkpapa Sioux guarded the rear of the camp. Some of their more noted chiefs & warriors, clockwise from top left: Sitting Bull, Gall, Rain-in-the-Face & Crow King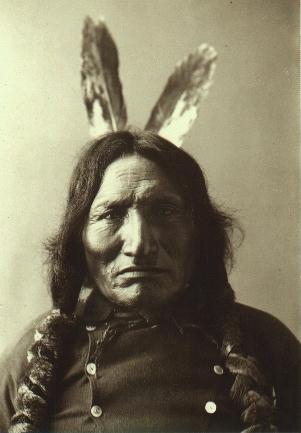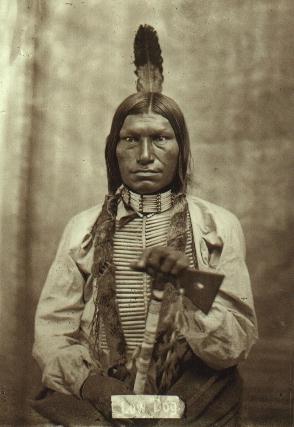 The Miniconjou, Red Horse (L) and the Oglala, Low Dog (R)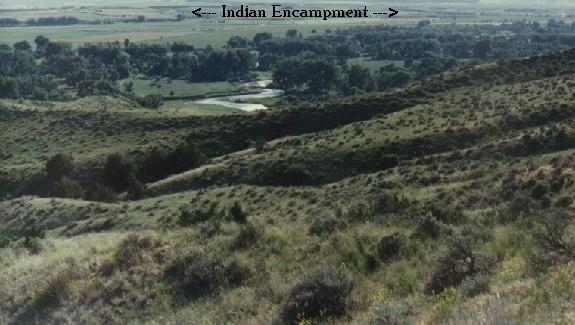 The Indian village lay on the flats, and amidst the timber, on the west bank of the Little Bighorn River.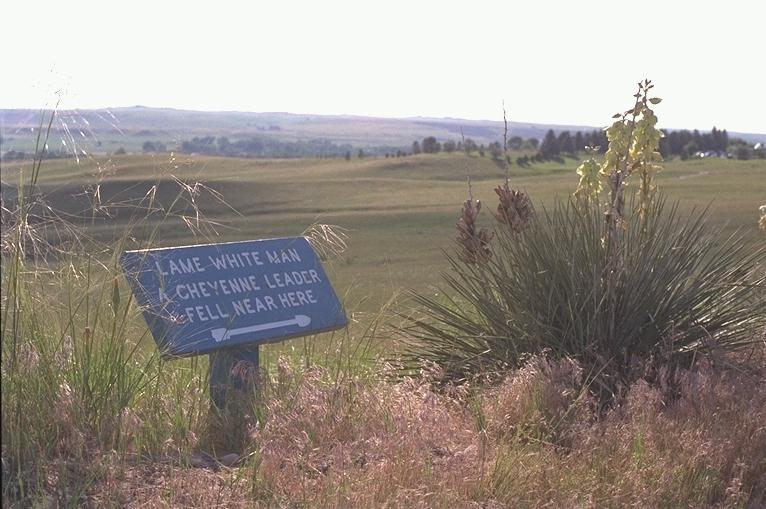 Although a monument to the Indian warriors will be erected in the near future, presently only this marker can be found representing Indian participants. The view is from Battle Ridge looking northwesterly towards the river & village.
Funds are needed for the construction of the Indian Memorial! YOU can help! Send donations to:

NATIONAL PARK FOUNDATION
Indian Memorial Fund
1101 17th Street NW, Suite 20250
Washington, D.C. 20250
"We've Caught Them Napping!" ... Custer's Last Stand || LBH Maps || Sgt. Daniel Kanipe || LBH Recommended Reading & Viewing
To discuss the events with others, visit the NEW Against All Odds Message Board
---