Sachem Speaks
How does one separate the chafe from the wheat; the good from the bad; the love from the disappointment? I lay in bed thinking of what to write for the 2006 Great Mohican Gathering Program Guide, wondering what approach to take. I was drawing a blank. I finally decided to write what I feel, from the heart, for better or for worse. These Gatherings, as many of you know, sprung up from the grass roots back in 1997/1998 as a result of a strong camaraderie that had formed from our initial crew on the Mohican Board. It was love, love, and more love. And, the Gathering surely reflected that! The Board & the site progressed & expanded, and so did the Gatherings. More complex, more comprehensive, more headaches ? In the end, I had to distance myself from them. Passion in what I do causes me to often times become all-consumed, to the detriment of other important matters. By the time the 2004 Gathering had rolled into town that much was clear. I had to step away. Long ago, there was a little outfit called the Moheckies, a play on the Star Trek phenomenon. When Mohican Press appeared on the Mohicans-scene, some of their members gladly passed the torch. So it is now.
Ah, but you?re not here for this. You have come from near and far. There is a lure in these beautiful mountains. And, luckily for you, there is no chance that you will ever get as involved in all of this as I was. So, simply kick back and
relax. Enjoy the fresh mountain air. Revel in the company of fellow Mohican Maniacs ? and a long line of them there is! Literally hundreds of folks have participated in these Gatherings, and each added just a touch to their unique flavor. So will you! Much as you want to walk in the footsteps of Hawkeye, Chingachgook, and Uncas, the trail has actually been blazed by those who came before you, some of whom are beside you right now! The Gathering, as always, will only be what you make of it ? Make it special!
Happy Trails!
Rich
<![if !vml]>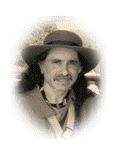 <![endif]>
~ Writings wanted - from those who were there! ~
2006 Gathering Attendees ...

June 14 - 18, 2006

Brian Batliner

Carolyn Batliner

Marcy Brooks

Tammy Buckner

Charles Cantrell

Chuck Cantrell

Joann Cantrell

Connie Casey

Michael Casey

Cathy Davis

Bill Dennis

Kay Dennis

Michael Dennis

Donna Deslauriers

Rich Federici - absentee

April Ferguson

Margie Hawkins

John Harkins - absentee

Del Hiestand III

Del Hiestand IV

Eric Hurley

Matthew Hurley

Jamie Hurley

Sharon Hurley

Vincent Kong & brother

Jayne Langan Miller

Nancy Michaelson

Stephanie Morrow

Patrick Quinn

Rita Raffanti

Karen Raley

Kim Stout

Diana Strickland

Cindy Williams

Fitz Williams

Karen Williamson

Sarah Zentner

Special Guests:

Bo Taylor

Gera Girard

?Do not try to understand them? they are a breed a part and make no sense!?
FROM THE MOHICAN BOARD: 2006 GATHERING RECAP, PHOTOS, & COMMENTS

The Great Mohican Gathering can be rather strenuous! It is non-stop! It involves lots of hiking and lots of driving. Keep this in mind when forming your decision! Weather can be a factor, as well. All events are scheduled "rain or shine," as best that they can be carried out, so ... Be Prepared!
This Gathering put together by the fine citizenry of Mohicanland ... Friends of the Gathering!

Enjoy what has transpired at other Mohican Gatherings:

THE GREAT MOHICAN GATHERING OF 1998


THE GREAT MOHICAN GATHERING OF 1999


THE GREAT MOHICAN GATHERING OF 2000


THE GREAT MOHICAN GATHERING OF 2001


THE GREAT MOHICAN GATHERING OF 2002


THE GREAT MOHICAN GATHERING OF 2004


2008 GREAT MOHICAN GATHERING


THE GREAT MOHICAN GATHERING OF 2010
For more on the locations: COMPANION GUIDE PHOTO PORTAL || HOW TO PURCHASE THE BOOK ... Ordering Information

Questions? We'll be happy to assist!